Canada Stocks Most Expensive in 14 Years as Commodities Surge
by
S&P/TSX among world's top markets on rallies in gold and crude

Equity values surge as earnings trail amid mediocre growth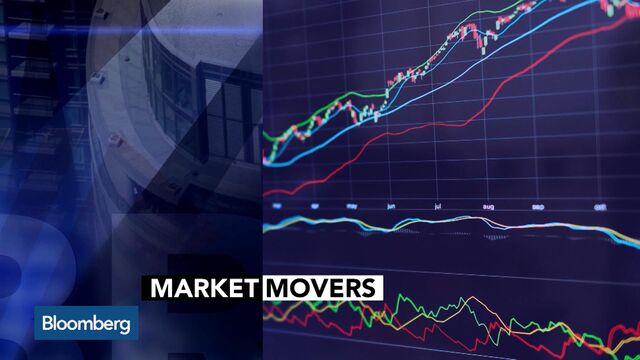 A scorching rally in gold and other commodities has driven Canadian stocks to their priciest level since 2002, raising concerns about the endurance of a yearlong equities surge as corporate earnings remain stuck in a rut.
Stocks in the S&P/TSX Composite Index touched 23.6 times earnings Friday, the highest since September 2002, before closing slightly lower. The benchmark for Canadian equities has gained 13 percent this year, the second-most among developed markets after New Zealand, buoyed by rallies of at least 25 percent in gold and crude. That's resulted in a 15 percent price premium over U.S. stocks, the widest gap since 2009.
Valuations have become stretched as share prices climb while corporate earnings remain mired in one of the worst slumps since the financial crisis. Profits for companies in the S&P/TSX retreated 11 percent in the second quarter amid lackluster economic growth. Energy producers in particular have been a drag, as the industry posted a loss last year for the first time since at least 2002.

Analysts surveyed by Bloomberg expect earnings to rise in the quarter that ends Friday. But the index would need to see 25 percent profit growth for the ratio to prices to fall back to its five-year average of 18.8 percent, according to data compiled by Bloomberg.
For Shailesh Kshatriya, director of Canadian strategies at Russell Investments, there's not much more room for shares to gain.
Cash King
"Volatility will be higher and cash is still king at the moment," said Kshatriya, whose firm manages about C$316 billion ($241 billion) globally and has been building cash reserves across various Canadian multi-asset portfolios. "North America is more expensive than the rest of the world, and while Canada is a tad bit more attractive, there is far more uncertainty with the economy. There could be a correction this year and we hope it does, we have dry powder."
The S&P/TSX ended the day lower at 14,725.98 at 4 p.m. in Toronto, paring its gain in September to 0.9 percent as raw-materials producers fell with gold. The gauge is still up 4.7 percent since the end of June, capping its best quarterly performance since 2014. Information technology and industrial companies drove gains in the quarter, led by Brookfield Business Partners LP and BlackBerry Ltd.
Canadian shares have joined a rally in global equities this year as central banks from Asia to Europe and America have tried to stoke sluggish growth with monetary stimulus. While the measures have boosted asset prices, they've failed to revive flagging corporate profits, leaving many valuation metrics above long-term averages.
Rules Change
Irwin Michael, fund manager at IA Michael Investment Counsel in Toronto, said the relatively high equity valuations don't necessarily signal an end to the equity rally, especially as investors stare at historically low yields on sovereign bonds.
"The rules of the game have changed with interest rates at record lows," he said. His firm manages about C$400 million. "I go out and buy a bunch of bonds yielding negative rates, I'm guaranteed to lose money. We'd get fired for that."
Michael has bought into dividend-paying stocks through the year -- including Brookfield Property Partners LP, Algonquin Power & Utilities Corp. and Fortis Inc. -- which are particularly attractive because they've regularly raised their payouts, he said.
"If you can find a good, liquid, dividend-paying company then yes, why not?" he said.
Event Risk
The Federal Reserve's decision to keep rates unchanged since a hike in December has pushed the U.S. dollar lower, bolstering prices for commodities denominated in the greenback. Energy and raw-materials producers are the top-performing industries in Canada this year as a result. The S&P/TSX Materials Index is up about 49 percent and set to halt its longest yearly losing streak since 1988, while energy producers are second with a gain of almost 24 percent.
Canadian investors have plenty of other worries beyond valuations, Kshatriya said. The unexpected vote by the U.K. to secede from the European Union, uncertainty about the implications of the U.S. presidential election on the global economy and the spread of negative interest rates in Europe are among his biggest concerns.
"There is plenty of event risk," he said.
Meanwhile, the Canadian economy has had to grapple with a disastrous wildfire in Alberta's oil sands disrupting a million barrels a day of production in May, while a persistent lack of export growth had frustrated Bank of Canada Governor Stephen Poloz.
But the outlook for Canada's economy is starting to brighten. GDP expanded 0.5 percent in July, Statistics Canada said Friday from Ottawa. That was much faster than the 0.3 percent economists expected, buttressing expectations for 3.3 percent growth for the third quarter.
Before it's here, it's on the Bloomberg Terminal.
LEARN MORE