markets
Five Things You Need to Know to Start Your Day
Get caught up on what's moving markets.
By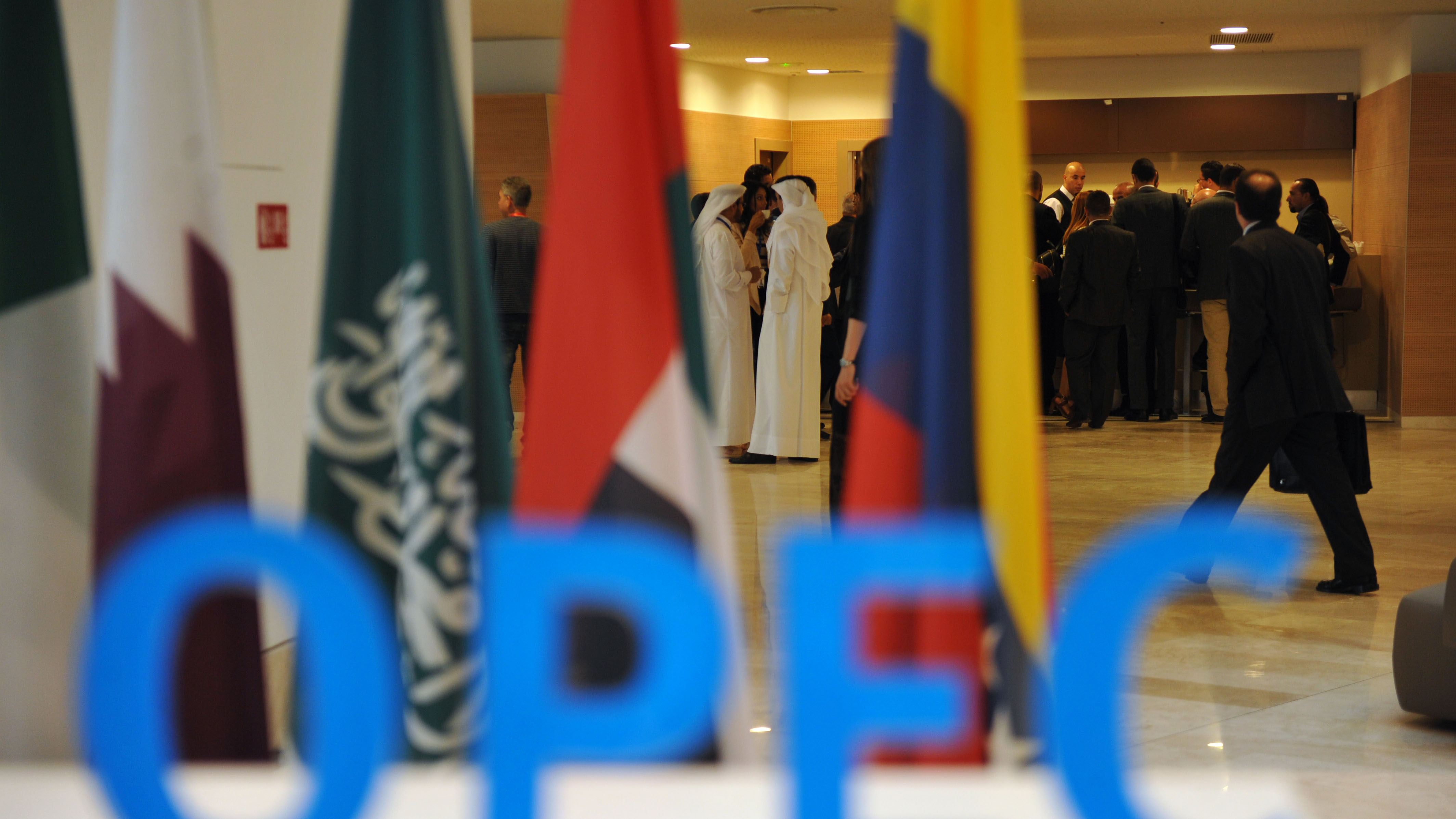 Want to receive this post in your inbox every morning? Sign up here.
OPEC strikes a deal (of sorts), Commerzbank swings the ax, and things heat up between India and Pakistan. Here are some of the things people in markets are talking about today.
OPEC deal
Against all expectations, the OPEC meeting in Algiers came up with a deal to cut crude production. Oil rallied, with a barrel of West Texas Intermediate trading as high as $47.47 this morning before trimming those gains to $46.88 at 5:45 a.m. ET. The deal, which is still only an outline with the details to be agreed at the next OPEC meeting in November, is being seen as a change of tactics by Saudi Arabia and a shift away from that country's pump-at-will mantra. Analysts at Goldman Sachs Group Inc. said an output cut could add as much as $10 to the price of a barrel of oil but they, like other strategists, remain skeptical along as to how the accord will be implemented. 
Commerzbank swings ax
Following a week dominated by Deutsche Bank AG, it is the turn of another of Germany's big banks to take the spotlight. In a draft plan presented to the supervisory board, Commerzbank AG Chief Executive Officer Martin Zielke said he is seeking to cut about 9,600 jobs and to suspend dividends in order to shore up profitability at the lender. Shares in the bank, which climbed 3 percent this morning as news of the jobs cuts came out, turned south after it became clear the dividend would also be suspended under the plan. The stock was trading 1.6 percent lower at 6:10 a.m. ET. For investors, the problems at Deutsche Bank and Commerzbank are raising wider questions about the health of the European banking system. 
India hits terror camps in Pakistan
In the biggest military escalation since a 1999 standoff, India said it attacked terrorist camps across the border in Pakistan in retaliation for a deadly strike on Indian soldiers earlier this month. India's rupee and bonds extended losses, while local stocks plunged after the news broke as investors fear increased tensions in the very long-running acrimony between the two nations would hit sentiment. 
Markets rise
Overnight, the MSCI Asia Pacific Index gained 0.5 percent with Japan's Topix index adding 0.9 percent by the close as the surprise deal struck in Algiers boosted energy companies. In Europe, where the Stoxx 600 Index had added 0.7 percent, the drivers were much the same, with Royal Dutch Shell Plc and Total SA leading the gains. S&P 500 futures were little changed. 
Hard Brexit
With expectations now set for a triggering of Article 50 — which would signal the start of Brexit negotiations — early in 2017, the likelihood of a deal allowing the U.K. to maintain trade relationships with the EU seems to be fading. There are some signs emerging, beyond the continued weakness of the pound, of Brexit uncertainty starting to hurt companies in the U.K. Prospects for the property market also appear to be dimming, with data this morning showing mortgage approvals falling to the lowest level in two years while Deutsche Bank analysts expect central London offices to lose as much as 30 percent of their value by the end of next year. 
What we've been reading 
This is what's caught our eye over the last 24 hours.
Before it's here, it's on the Bloomberg Terminal.
LEARN MORE