Oil Analysts Remain OPEC Skeptics as Pump-at-Will Policy Ditched
by
Attention shifts to implementation of production-curbs plan

Citigroup sees "major dispute" in assigning country quotas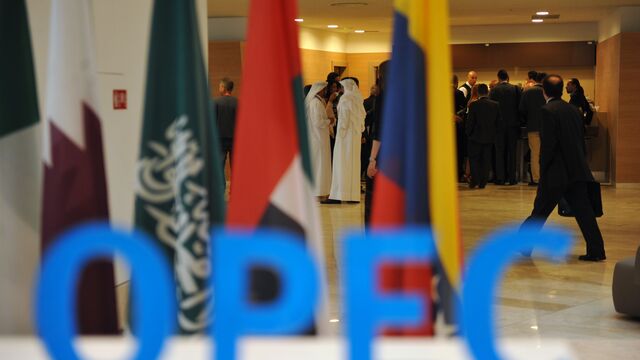 Oil analysts, many of whom were surprised by OPEC's decision on Wednesday to set out the framework of a deal to limit oil production, remain split about the impact of the producer group's plan.
A Bloomberg News survey the week before the gathering showed that just two out of 23 analysts anticipated that the Organization of Petroleum Exporting Countries would overcome its internal rivalries and agree on a strategy. The producer group said in Algiers that it will restrict output to a range of 32.5 million barrels a day to 33 million barrels a day, with the fine details to be hammered out at its next formal meeting in November.
Here are a selection of analysts' comments following the Algiers meeting:
Citigroup Inc. analysts including Ed Morse:
Assigning individual country quotas is the "major dispute" and while they may be decided at OPEC's next meeting on Nov. 30, "this is still kicking the can down the road."

Morgan Stanley analysts including Adam Longson:
Reduction in output to 32.5 million barrels a day doesn't solve oversupply immediately, but could potentially accelerate market re-balancing to as soon as early 2017.
Focus now turns to execution of deal, where history is poor.





Goldman Sachs Group Inc. analysts including Damien Courvalin and Jeffrey Currie:
The production plan is likely to boost prices short term, but output quotas could be exceeded even if they are ratified at the November meeting.
"Strictly implemented in the first half of 2017 and all else constant, the production quotas announced today should be worth $7 a barrel to $10 a barrel to the oil price."
"It has historically taken a fall in oil demand to ensure quota compliance, as in that case, production is forced lower by a decline in refinery intake around the world. This is not the case today with resilient demand growth."

Stephen Schork, president of Schork Group consulting company in Villanova, Pa.:
"Do the Saudis want to awaken a sleeping giant? They will if prices top $50. The rig count is already rising and shale production has stabilized. Predictions of sub 8 million barrels a day U.S. production next year will go to the wayside."

Barclays Capital Inc. analysts including Michael Cohen:
"The agreement is significant, but we believe that what OPEC is now officially saying it will do, it had been planning to do anyway."
Saudi output was forecast to fall after its peak summer power burn needs and November-December refinery turnarounds will remove some demand.

Iraq's rejection of secondary-sources oil output estimate is "first sign that cracks are already appearing in deciding which producer cuts and by how much."
Before it's here, it's on the Bloomberg Terminal.
LEARN MORE