markets
Here's What Analysts Are Saying About the OPEC Deal
The devil is in the detail.
By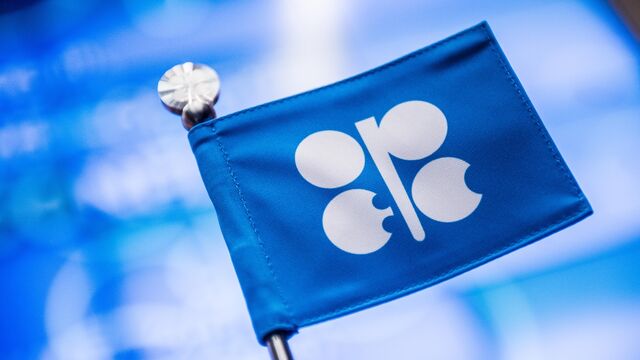 OPEC's surprise agreement to cut oil production — for the first time in eight years —  buoyed crude oil prices, amid signs the coordinated action would help to reduce supply in the market.
The move is a marked departure from the strategy championed by Saudi Arabia over the past two years to keep production volumes flat so it can maintain market share and exert pressure on U.S. shale producers whose pumping has helped contribute to the supply glut. The oil-price downturn is crimping the finances of the Kingdom, increasing its fiscal incentive to forge a deal.

The agreement, in principle, to reduce the output of OPEC members to between 32.5 million and 33 million barrels a day is a short-term positive for oil markets, analysts say. But they await clarity on how the agreement will be implemented in practice, including country-level production quotas and the time-horizon in which the production cut comes into force. 
They also warn that production cuts by the group, which supplies 40 percent of the world's oil, will only be effective in reducing crude oversupply and anchoring oil prices higher if non-members follow suit.

Here's an overview of analysts' reaction thus far. 
Strategists at Morgan Stanley, led by Adam Longson, said:
"This is not the only OPEC agreement to limit production in this downturn, and thus skepticism on finalization is warranted. For example, a production freeze agreement early in 2016 failed to materialize at the April Doha meeting when more specific commitments were required. Similarly, without country level allocations, this latest agreement could come apart as the details are negotiated, although it appears to have more support. Even with an agreement at the November 30 meeting, actual reductions in OPEC production probably won't be fully in place until sometime in 2017. In the interim, OPEC will look to non-OPEC for additional support, with Russia signaling a willingness to freeze production at record levels, but not cut ... Without caps on Libya, Nigeria or Iran, OPEC could easily exceed 33 million barrels per day based on country level targets discussed in Algiers thus far. That's before considering any cheating that may occur. In other words, outsized reductions from other producers, such as Saudi Arabia, may be required — a tough ask."
Commodity analysts at Citigroup Inc., led by Edward Morse:
"Look deeper and the 'deal' becomes less and less meaningful, and more and more rhetorical. Saudi Arabia might be reducing crude output by as much as 0.5 million barrels per day going into fourth quarter of 2016 in any case (from 10.7 million barrels per day down to 10.2 million barrels per day), as internal crude oil demand for power generation goes down seasonally after the summer peak; much of this cut is what would have happened regardless of any deal ... Those who think that this is a return to the old OPEC should take more seriously the new circumstances of a world with shale and of lower demand growth. This remains a new world where OPEC has relinquished its role as central bank of oil, able to deprive liquidity through output cuts. Oil prices moving up through the $50-60 range and above should incentivize U.S. shale producers to rebound strongly back to a positive growth path, potentially to the point of not just growing 1 million barrels per day for one year, but seeing sustained growth for several years—and gaining market share at OPEC's expense. This is the dilemma OPEC faces in the shale era. If the Saudis do take a more active role, its price impact will be limited to small plays around the margins, if it does not wish to lose much market share to shale."
Analysts at Goldman Sachs Group Inc., led by Damien Courvalin, aren't changing their oil forecasts in light of the agreement.
"We reiterate our year-end $43 per barrel and 2017 $53 per barrel forecasts given: (1) uncertainty on this proposal until it is ratified especially as it relates to Saudi cuts and Iran caps, (2) likely quota beats if ratified, (3) upside surprises to disrupted production as announced [yesterday] (Libya) with potential for more given our cautious forecasts in these countries, and (4) our conservative supply forecasts outside of OPEC for next year. Since we see risks to production from countries not targeted by today's quota as skewed to the upside, we view a strict implementation of today's OPEC proposal as normalizing the risks around our projected price path ... Our conviction that OPEC production cuts will be ineffective long term is rooted in our view that the flattening of the oil cost curve created by shale will lead to a loss of pricing power by low-cost producers, leaving them with only volume growth to sustain fiscal revenues. As a result, if this proposed cut is strictly enforced and supports prices, we would expect it to prove self defeating medium term with a large drilling response around the world. This is what occurred following the January 1987 OPEC production cut which led to a rebound in non-OPEC onshore rigs before prices sold off again setting the stage for a decade long steady increase in OPEC drilling."
Olivier Jakob at Petromatrix GmbH adds:
"Our conclusion remains that as long as Nigeria and Libya continue their come-back, the announced cuts will not result in any significant reduction of supplies. The tightness will come if Libya and Nigeria return to previous chaos and other OPEC members stay put."
Finally, the question of how long the production cut stays in force is key to the 2017 oil price forecast, conclude analysts at Emirates NBD:
"In order for the cut to help move markets into deficit all other producers would need to hold still, which is hardly believable if oil prices do move to higher levels. Indeed, the IEA was already projecting an increase in non-OPEC supplies in 2017 thanks to higher volumes from former Soviet Union producers, Canada and Brazil among others. If toward the middle of 2017 OPEC countries see that they are again fighting a hard battle for market share and forced to cut official selling prices to remain competitive, then a production [cut] may not be long for this world."
Before it's here, it's on the Bloomberg Terminal.
LEARN MORE