Harken Exits Obamacare Markets as UnitedHealth Startup Struggles
by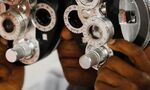 UnitedHealth Group Inc., the biggest U.S. health insurer, is scaling back its experiment in Obamacare markets as its Harken Health Insurance Co. startup withdraws from the two exchanges where it was selling plans.
Harken will not offer individual plans through Obamacare exchanges in Georgia and Chicago in 2017, the company said Thursday in an e-mailed statement. It will continue to offer individual plans off the exchange, Harken said.
"We remain committed to our innovative model of insurance paired with access to relationship-based care and we look forward to continuing to offer plans to individuals and employers who purchase coverage outside of the exchange," Harken said in the e-mail.
The startup was an effort by UnitedHealth to develop a profitable model for selling plans directly to individuals in the Affordable Care Act's new markets. Both Harken and UnitedHealth have struggled under the U.S. program, however. Harken has canceled its plans to enter the Florida marketplace for 2017, and UnitedHealth itself is exiting almost all the Obamacare markets where it offered coverage this year, amid mounting losses. Other big insurers including Aetna Inc. are doing the same.
Tom Vanderheyden, who helped establish Harken Health, is no longer chief executive, Harken said. He has been replaced by Stevan Garcia, the insurer said. The Minneapolis Star Tribune earlier reported Vanderheyden's departure, saying the company had operating losses.
Oscar Insurance Corp., another startup designed for Obamacare, has also had to reevaluate its approach to ACA marketplaces. The insurer said in August that it's ending sales of ACA plans in Dallas and in New Jersey, while working to build deeper relationships with doctors and hospitals in markets like New York City.
Before it's here, it's on the Bloomberg Terminal.
LEARN MORE