Bearing the Financial Burden of Alzheimer's
Families should enlist an elder-care lawyer to map out a strategy.
By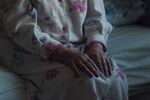 When Tom Allen's wife received a diagnosis of early-onset Alzheimer's disease in 2010, the Minneapolis resident had to make some tough decisions. He quit his $60,000-a-year position running a nonprofit that served the homeless to take a $12-an-hour job as a janitor in the building they lived in, so he could keep an eye on his wife during the day. "I was concerned about her safety being alone," he says. But Allen had bigger worries than whether Julie had poured gravel down the garbage disposal again or left the iron on: "I was bleeding money out of my retirement account," he says. "I kept wondering, Are we going to end up on the streets?"
One in nine Americans age 65 or older has Alzheimer's—a total of 5.2 million people—and that number is expected to triple by 2050. Patients typically live 8 to 10 years after diagnosis, and families can quickly exhaust their savings caring for them. The cost of an assisted living facility averages $43,200 a year, while a semiprivate room at a nursing home runs $80,300, according to the Alzheimer's Association.
Medicare doesn't cover that expense. Medicaid does—if you're poor enough. A single person must have no more than $2,000 of assets to qualify, says Todd Lutsky, an elder-care attorney at Cushing & Dolan. "If you're married, the healthy spouse gets to keep $119,220 and the home."
Lutsky advises clients in their 60s with a net worth of more than $1 million to set up an irrevocable income-only trust to protect their assets from future nursing home costs. You can put pretty much any asset in one of these trusts, and it won't affect your Medicaid eligibility so long as it's in there for at least five years prior to applying for assistance—what Medicaid calls its look-back period. Income from investments in the trust can be paid to the healthy spouse or other beneficiaries without affecting eligibility. Upon a person's death, the assets in the trust pass on to the beneficiaries.
For someone like Allen, whose assets at 64 total $170,000—close to the median American's net worth for someone his age, according to the U.S. Census—locking up his nest egg in a trust would be both impractical and costly. Lutsky typically charges about $5,000 to set one up.
Instead, with the help of an elder-care lawyer, Tom enrolled Julie into a state program called Community Access for Disability Inclusion Waiver. It now pays for most of her care at the assisted living facility in St. Paul where she's been since May 2015. To qualify, Julie had to be eligible for Social Security Disability Insurance and younger than 65. (She's 63.) SSDI doesn't have the same means testing as Medicaid, though applicants must prove they were employed for a period prior to their disability. Tom says the process of getting his wife approved took six months.
When Julie turns 65, she'll have to switch to Medicaid and the normal asset test will apply to Tom. In place of an irrevocable trust, another asset-protection option he could try is an immediate annuity, a type of insurance contract that provides a fixed monthly income. By spending about $50,000 to purchase an annuity, he would reduce his assets below the Medicaid cap, and get an income of about $250 a month. Twenty-four states, including Florida and New Jersey, have a Medicaid income cap of $2,199 a month for the sick spouse in a couple; no state has an income cap for the healthy spouse.
Faced with the complexity of both state and federal laws, Tom says he's glad he hired an elder-care attorney with Alzheimer's-related experience. The Alzheimer's Association maintains a directory of such attorneys on its website. One of the first things the Allens' lawyer did was set up a health-care directive and a power of attorney designating Tom as the decision-maker for Julie's medical and financial issues. "At some point I had to cancel Julie's credit cards because she was using them for goofy purchases," he says. "The only way I could do that is if I had power of attorney."
Long-term-care insurance is another option for some people. (Julie Allen would not be a candidate, because insurers won't issue a policy to someone already diagnosed with Alzheimer's disease.) When the policies first became popular in the 1990s and early 2000s, insurers underpriced them. To recoup their losses, they've been hiking premiums on old policies, scaling back benefits on new ones, and in some cases getting out of the business entirely.
Some insurance experts say long-term-care insurance remains a viable option now that changes have been made in state insurance regulations to protect consumers. "Insurers are now required to price into their policies a cushion designed to prevent rate increases even if their claims are higher than they project," says Scott Olson, an insurance agent and co-founder of LTCShop.com.
Even so, for people of modest means, long-term care is probably too expensive an option. "Half the people who are retired today have household incomes of $40,000 per year or less and not much assets," Olson says. "Those people should not be considering long-term-care insurance. It's not going to be very hard for them to get Medicaid."
The bottom line: Trusts and annuities can help ease the financial hit from Alzheimer's, though they may be too costly for many families.
Before it's here, it's on the Bloomberg Terminal.
LEARN MORE