Yellen Paints Rosy Picture of Wall Street's Health for Congress
By
Central bank chair sees big banks 'strengthening considerably'

She suggests more breaks for regional and community lenders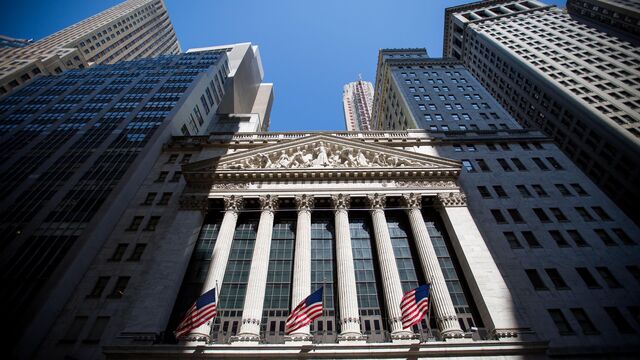 Federal Reserve Chair Janet Yellen painted a rosy picture of Wall Street's health for lawmakers at a congressional hearing Wednesday, even though her agency ruled this year that five of the biggest U.S. banks couldn't fail without dragging down the financial system.
The largest lenders have "strengthened considerably," having doubled their capital since the 2008 financial crisis to almost $800 billion and increased easy-to-sell assets by more than $1 trillion in the last five years, Yellen said in remarks before the House Financial Services Committee. Banks don't rely as much on the kind of unreliable funding that dried up during the crisis, she said, though the improvements weren't enough to convince the Fed and Federal Deposit Insurance Corp. to approve "living wills" for several of the firms.
The Fed has managed to draw a sharp line in its oversight, giving smaller, less risky banks a more gentle touch than Wall Street, Yellen said in the statement to be delivered at a hearing on the central bank's regulatory role. She devoted much of her testimony to its plans for stress test changes outlined by Fed Governor Daniel Tarullo earlier this week, meaning to toughen the demands on the biggest banks while relieving smaller lenders of some of the hardest parts of the annual exercise.
"Standards for the largest, most complex banking organizations are now significantly more stringent than standards for small and medium-sized banks," Yellen said, adding that the Fed will likely do more of that kind of "tailoring" of rules soon.
In the ongoing effort to go easier on small financial firms, Yellen also suggested that Congress could carve community banks out of two major Dodd-Frank Act requirements: the Volcker Rule ban on certain investments and the recent proposal to limit the bonuses of executives. Those things could as easily by addressed by regulators "as part of the normal safety-and-soundness supervisory process," she said.
A memo issued by the committee last week explained that Yellen is delivering the Fed's semi-annual testimony on supervision and regulation because President Barack Obama hasn't yet filled a position created by Dodd-Frank -- vice chairman of supervision.
Before it's here, it's on the Bloomberg Terminal.
LEARN MORE