Lofty Southeast Asian Stock Valuations Don't Deter Mark Mobius
By and
Political concerns are overdone, Templeton chairman says

Regional valuations well above emerging-market averages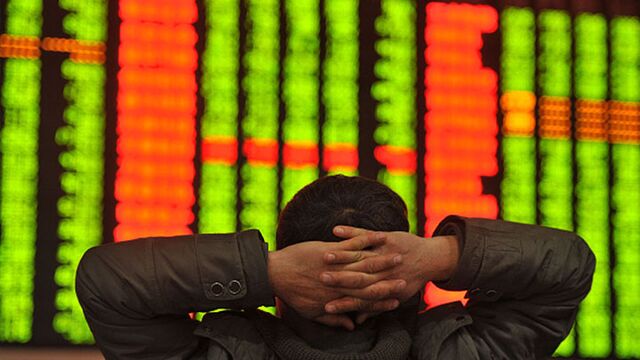 Valuations at a 16-month high are taking the shine off some Southeast Asian stocks. Mark Mobius isn't flinching.
The region's equities still offer good value, according to the executive chairman of Templeton Emerging Markets Group, who added that political worries about some of the countries are overdone.
"They're not really expensive in the environment that we're in now," Mobius said in a live interview on Bloomberg's Facebook page at the Bloomberg Markets Most Influential summit in Hong Kong on Wednesday. "Southeast Asia is benefiting from the growth of China and increasingly from the growth in India."
The 12-month price-to-earnings ratio for the MSCI South East Asia Index has risen from this year's low of 12.5 in January to a 16-month high of 15.2 in August amid a rally in emerging-market assets. It was 15 on Thursday, compared with 12.6 for a measure of developing-nation equities. The rising valuations have been a headwind for Southeast Asian equities this quarter, with the regional gauge rallying 2.2 percent since the end of June, compared with a 10 percent increase in the emerging-market index.

Overseas investors pulled money from the Manila bourse for 25 straight days through Wednesday amid concern Philippine President Rodrigo Duterte's abrasive style is deterring investors, while in Indonesia a disappointing tax amnesty has contributed to outflows. Investors are still pumping money into Thai equities even amid uncertainty over the health of the 88-year-old king, who has been a source of political stability throughout this reign.
No Downside
"There are individual problems in each of the countries," said Mobius. "There's concern about Duterte in the Philippines, which I think is overdone. There's concern about reforms in Indonesia and the political environment in Thailand. I don't see downside anywhere."
Foreign funds have pulled $357 million from Philippine shares this month and $352 million from Indonesia, exchange data show, paring inflows this year to $668 million and $2.5 billion, respectively. They've added $547 million to Thai equities in September and $3.8 billion so far in 2016
The MSCI Southeast Asian gauge has dropped 2.4 percent since this year's closing high in August. In the past month, the SET Index has fallen 4.2 percent, the Philippine benchmark measure is down 2.5 percent, the FTSE Bursa Malaysia KLCI Index declined 0.8 percent and the Jakarta Composite Index rose 1.5 percent. Apart from the Philippines, the individual markets are up this quarter, with Vietnamese shares rising to the highest level since 2008.
The region's emerging-market stocks rose on Thursday after the Organization of Petroleum Exporting Countries agreed to cut production. The Philippine Stock Exchange Index climbed 0.8 percent as of 10:05 a.m. in Manila, the JCI increased 0.6 percent and the Malaysian benchmark gauge gained 0.2 percent.
Southeast Asia's fast-growing economies have been instrumental in supporting the region's stock markets. Philippine gross domestic product increased 7 percent last quarter from a year earlier, Indonesia expanded 5.18 percent and Thailand grew 3.5 percent. It was the quickest expansion since 2013 for all three nations as their governments pressed ahead with aggressive infrastructure programs.
'Very Optimistic'
"I like the consumer sector in Southeast Asia because per capita incomes are going up," said Mobius. "On a selective basis, I like technology."
The Philippines remains a very investible market as there's confidence the fundamentals put in place under the administration of former president Benigno Aquino will continue, Ben Way, Macquarie Group Ltd. Asian chief executive officer, said during a panel discussion at the Bloomberg summit on Wednesday.
"Despite what you read or see on TV at the moment, actually the story on the ground remains incredibly positive," he said. "We are also very optimistic about Indonesia and Thailand, probably in that order, given the size of the economies and what both administrations are looking to do."
— With assistance by Enda Curran
Before it's here, it's on the Bloomberg Terminal.
LEARN MORE