Ruble Fluctuates Amid OPEC Skepticism as Nordea Sees Weakness
by
Deutsche Bank recommends buying ruble on carry trade

OPEC members meet in Algiers today to discuss oil market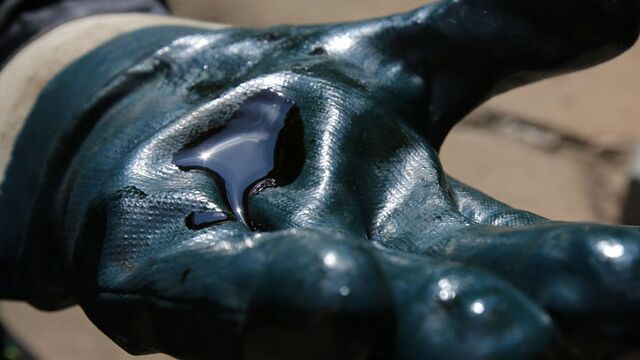 The ruble swung between gains and losses amid speculation OPEC talks in Algiers will do little to stabilize oil prices, spurring concern about growth prospects in the world's biggest energy exporter.
The Russian currency weakened 0.1 percent against the dollar by 6:50 p.m. in Moscow after fluctuating at least 10 times even as Brent crude advanced 1.5 percent. Five-year bond yields narrowed two basis points at 8.46 percent, up two basis points this week.
Investors in Russia, which receives about half of its budget revenue from oil and natural gas sales, are watching the Organization of Petroleum Exporting Countries meeting on Wednesday for signs its members will agree on ways to bolster the market. While a consensus may be reached at informal meetings, there will be no official deal, Russian Energy Minister Alexander Novak said. An accord is possible when OPEC next gathers in November, Saudi Arabian Oil Minister Khalid Al-Falih said at a briefing in the Algerian capital.
"I'm betting on the collapse of the oil talks and on the decline in oil, which will drag down the ruble," said Olga Lapshina, an analyst at Nordea Bank AB in Moscow.
Deutsche Bank AG is looking beyond the Algiers meeting and recommends buying the ruble against the dollar. It says the Bank of Russia's surprise announcement this month that it will keep rates on hold this year has boosted the ruble's so-called carry trade appeal, when investors borrow where rates are low and invest in the currencies and assets of countries where they are high.
Morgan Stanley said today it favors the ruble against the Canadian dollar, even though the OPEC meeting is unlikely to result in a formal statement.
"The ruble continues to enjoy relative stability amid still high carry, with the central bank of Russia helping to contain risk premia by adopting a cautious monetary policy approach in order to bring down inflation and inflation expectations," Morgan Stanley analysts, including Gordian Kemen, said in a note.
Since the start of the year, the ruble trade has handed carry investors a 24 percent return, the best after Brazil in emerging markets.
Before it's here, it's on the Bloomberg Terminal.
LEARN MORE