Moelis Sees Trump Winning as Voters Favor Change Over Competency
by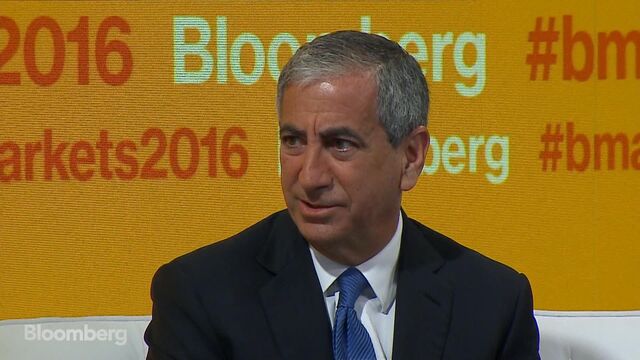 Wall Street veteran Ken Moelis predicted Republican Donald Trump will win the U.S. presidential election, propelled by voters who are eager for a new approach in Washington.
There is a "desperate desire to change," the chief executive officer of Moelis & Co. said Wednesday at the Bloomberg Markets Most Influential Summit. "We haven't elected a president really since George H.W. Bush based on competency."
Bush, a former congressman, director of the Central Intelligence Agency and vice president, was elected in 1988 to replace Ronald Reagan, a fellow Republican. The presidency then shifted for two terms each to Democrat Bill Clinton, Republican George W. Bush and Democrat Barack Obama. Former Secretary of State Hillary Clinton is running against Trump, a real estate magnate who has criticized her as continuing tired policies.
"Either one of them can blow it," Moelis said. "But I'm predicting that Donald Trump will win."
Before it's here, it's on the Bloomberg Terminal.
LEARN MORE