Duke CEO Sees Coal Entirely Disappearing From Its Power Mix
by and
Piedmont purchase supports shift from coal to natural gas

Coal-based power generation to fall under Clean Power Plan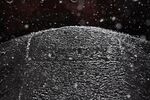 Duke Energy Corp.'s $4.9 billion purchase of Piedmont Natural Gas Co., set to close next week, will accelerate the utility owner's shift away from coal, Chief Executive Officer Lynn Good said.
Duke will be able to build out Piedmont's pipeline system to support its transition to gas-fired generation, a shift that'll eventually eliminate coal entirely from its diet, Good said Wednesday in an interview at Bloomberg headquarters in New York. The company announced an Oct. 3 closing date Thursday in statement after the deal got final approval from North Carolina.

The CEO is setting up Duke for the day when coal is no longer part of the equation at the Charlotte, North Carolina-based company as policies to tackle climate change gain momentum. By 2030, under the government's Clean Power Plan, coal-based electricity generation will fall by 28 percent and renewables will surpass it in the country's power mix, according to the U.S. Energy Information Administration.
"I think we'll still be operating coal in 2030," Good said. "Whether we will be in 2040 I think is a question, or in 2050."
Duke's shift away from coal mirrors the trend of the country at large. Since 2008, the utility's slashed the fossil fuel's share in its overall electricity generation from about 60 percent to roughly a third, Good said. Between 2011 and 2015, it shut coal-fired plants capable of generating about 4,760 megawatts of electricity and it plans to close still more by 2020, according to the company's website.
33 Percent
Across the U.S., coal generated about 33 percent of all electricity in July, according to the EIA. That's down from over 50 percent in 2007. Duke buys its coal from the Illinois Basin and Northern Appalachia, Good said.
"It's not surprising that they are transitioning away from coal," said Andrew Bischof, an analyst for Morningstar Inc. "The economics don't work for a new coal plant."
Good said it's not just a question of the deteriorating economics of coal versus natural gas. "If something breaks at that coal plant, or I have to put capital into it for some reason, these are really tough decisions," she said, given uncertainty over how long the plant's going to run.
Good, 57, has been seeking to add stable and regulated returns from transporting gas. To that end, Duke's purchase of Piedmont will boost its stake in the proposed $5 billion Atlantic Coast Pipeline, which will ship the fuel from West Virginia to North Carolina, to 50 percent.

Duke supplies power to 7.4 million U.S. customers, with about 52,700 megawatts of electric generating capacity in the Carolinas, the Midwest and Florida, as well as gas distribution services in Ohio and Kentucky. The company's stock has advanced 14 percent this year, compared with a 16 percent advance for the S&P 500 Utilities Index. It had four buy recommendations, 18 holds and one sell rating among analysts surveyed by Bloomberg.
Before it's here, it's on the Bloomberg Terminal.
LEARN MORE