Draghi Lays Blame for European Banks' Woes on Industry Behavior
By and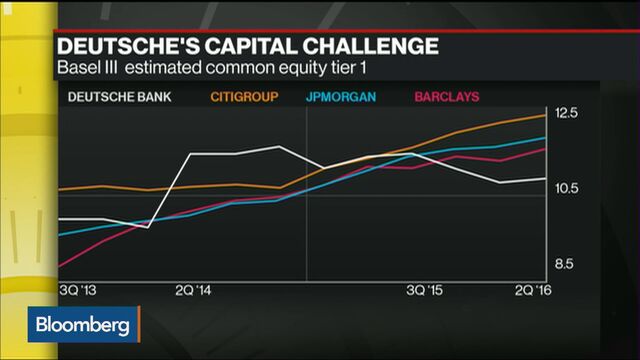 Mario Draghi said the financial industry must stop blaming the actions of central banks for their problems and focus on fixing internal management and risk failings.
"Many banks have problems that don't have primarily to do with the low level of interest rates but possibly with other reasons," the European Central Bank president said after a meeting with German lawmakers in Berlin on Wednesday. He cited business models and risk management and said this was "generally acknowledged" by those at the talks.
Draghi's appearance follows criticism by some politicians that the ECB's policies are hurting savers and weakening banks. The talks also come amid increasing concern about Frankfurt-based Deutsche Bank AG, which had its share price fall to a record low this week as investors questioned the lender's ability to weather rising legal charges.
The ECB president didn't mention Deutsche Bank and said, as he did on Monday in Brussels, that he doesn't comment on individual institutions.
Asked about accusations by some in the financial industry that the ECB is to blame for some banks' woes, Draghi said he didn't share that view.
"If a bank represents a systemic threat for the euro zone, this cannot be because of low interest rates," he said. "It has to do with other reasons."
Before it's here, it's on the Bloomberg Terminal.
LEARN MORE