Thiam Says Passport Loss Risks 20% of His Bank's U.K. Volume
By and
Credit Suisse sees little impact in possible passporting loss

Bank in 'reasonable position' to deal with Brexit, Thiam says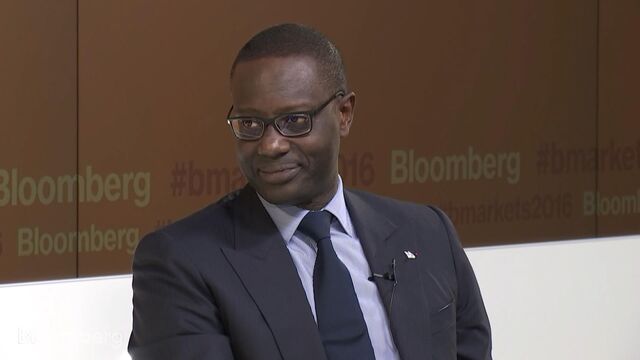 Credit Suisse Group AG Chief Executive Officer Tidjane Thiam said that as much as one-fifth of the volume in the bank's London operations could be affected by the loss of European Union passporting rights.
The Zurich-based lender, which employs thousands in the U.K., is in a "reasonable position" to deal with any Brexit outcome because of its subsidiaries in Dublin and Luxembourg, Thiam said in an interview at Bloomberg's Markets Most Influential Summit in London on Wednesday. Passporting enables firms to sell financial products throughout the EU from one member nation.
"We're not very much impacted by the passporting issue because only 15 to 20 percent of the volume we do here would be affected by that," Thiam said. "We just don't know what shape Brexit is going to take. It's uncomfortable, but I think we have to wait until things are clearer."
The world's biggest banks are waiting for British lawmakers to clarify when the country will begin to exit the EU and what form the departure will take after voters opted to leave the bloc in a June referendum. They're concerned that Prime Minister Theresa May and her ministers will opt for a so-called hard Brexit that would focus on controlling immigration, even if it means U.K.-based firms lose passporting rights.
"It's a fool who tries to make five-year projections in a world that is so random, so random," said Thiam. "You cannot foresee the future. That's a futile activity."
London De-emphasized
Even before the Brexit vote, Credit Suisse planned to "de-emphasize London" and has eliminated 2,000 jobs in the U.K. capital since laying out a new strategy last year, Thiam said.
Brexit is just one of the issues facing Thiam, who has been trying to overhaul Credit Suisse since becoming CEO last year. He's seeking to boost revenue from wealth management and operations in Asia while firing thousands of workers and pulling back from some fixed-income businesses amid tougher regulations.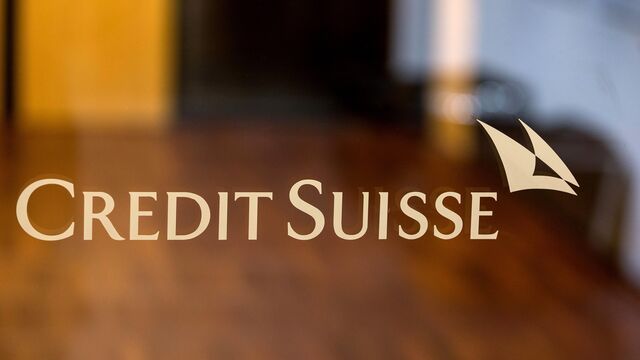 Shares at Credit Suisse have slumped 42 percent this year. Thiam said he's looking for deeper cuts at the global markets unit after Timothy O'Hara left this month and was replaced by Brian Chin.
What we can do in that environment is focus on what we can control," Thiam said. That means "a lot of cost-cutting, a lot of de-risking, a lot of deleveraging," he said.
— With assistance by Francine Lacqua
Before it's here, it's on the Bloomberg Terminal.
LEARN MORE