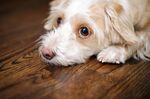 Whatever factors are pushing up health care costs for American humans seem to extend to their four-legged friends.
New research looks at pet and human health spending, and find that preference – not just regulatory and structural issues – could be helping to push up U.S. healthcare costs. This week's research wrap also takes a look at population aging's implications for wage growth and globalization's inflation effects. Check out this roundup every week for blurbs on, and links to, interesting or influential economic research from around the world. 
Your pet's doctor visit is inefficient, too
Healthcare spending on pets has been growing strongly, and it offers some insight into what's happening in the U.S. human health system, Stanford University's Liran Einav and Atul Gupta and Massachusetts Institute of Technology's Amy Finkelstein write. They find that many features of the pet health care sector are "remarkably similar" to those of the human industry. Both have seen rapid growth as a share of GDP over the last two decades and high end-of-life spending, for instance.
This is true despite the fact that insurance and regulation are both less prevalent in the pet-healthcare world, and  so "it should give us pause before attributing the large and rising healthcare costs in the U.S. solely to the prevalence of insurance and government involvement," the authors write. 

Is American Pet Health Care (Also) Uniquely Inefficient?
Issued September 2016
Available on the NBER website
Population aging: a culprit behind slower U.S. wage growth
Wage growth rises early in a worker's career before flattening out between the ages of about 41 and 54 and declining in the run-up to retirement, a New York Fed analysis shows. This has big implications as the U.S. workforce ages: the fraction of the population in the fast-wage growth phase has declined from close to 60 percent in the 1980s to the mid-40 percent range recently, while a greater share of the population has entered its declining-wage-growth phase. More to come on this Wednesday, when the researchers release a follow-up post. 

U.S. Real Wage Growth: Fast Out of the Starting Blocks
Published Sept. 26 2016
Available on the New York Fed website
Chinese consumer spending is looking good
Chinese consumption has recently picked up, and its growth trajectory going forward hinges on whether that's sustainable. Economists at the Kansas City Federal Reserve see reason to hope. They expect that consumption growth in China will remain at around 9 percent per year over the next five years, causing the share of Chinese consumption in GDP to increase by about 5 percentage points to 44 percent by 2020. 

Stable household income growth and a decline in the household saving rate should drive the trend, partly due to an increase in young people dependent on working households after the removal of the country's one-child policy. Still, they warn that a decline in the household saving rate can't last forever – China is going to have to make supply-side reforms in the longer run.
Consumer Spending in China: The Past and the Future
Issued September 2016
Available on The Kansas City Fed website


Globalization may be holding down U.K. inflation
Globalization has created an additional source of slack that holds down inflation in the U.K., regional agents from the Bank of England conclude in a new blog post, making its trajectory important for the monetary policy outlook. For instance, more open product markets make it harder for U.K. companies to raise prices, since consumers will find external substitutes.
Likewise, more open labor markets reduce the need for wage hikes, since employers can outsource or recruit immigrants.  The thing is, the outlook for those forces is uncertain in light of Britain's June vote to leave the European Union. Brexit "might affect the future flow, and composition, of net migration, as well as the import share of spending volumes and the attractiveness and ease of outsourcing," the authors write.
The economic effects of globalisation: a view from two of the Bank's agents
Published Sept. 26
Available on the Bank of England's Bank Underground


Before it's here, it's on the Bloomberg Terminal.
LEARN MORE