Wall Street Shrinks Further in Asia With Goldman, BofA Cuts
by
Bank of America said poised to cut senior bankers in Asia

Goldman Sachs also said to be planning steep reductions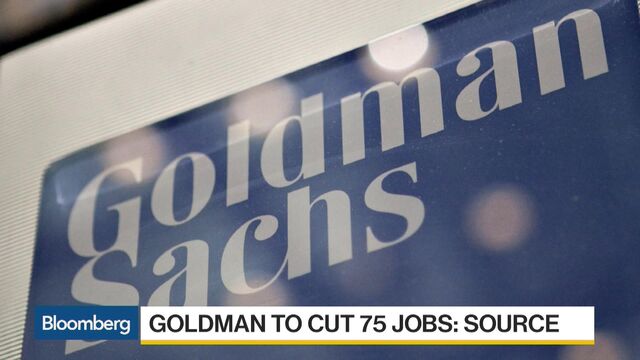 Even a record acquisition spree by Chinese companies isn't enough to ease pressure on investment banks to cut costs in Asia, with Goldman Sachs Group Inc. and Bank of America Corp. becoming the latest firms to prepare job reductions.
Bank of America plans to eliminate about a dozen senior positions at its corporate and investment-banking operations in Asia, the second time the U.S. firm is cutting jobs in the region this year, according to people with knowledge of the matter. Goldman Sachs plans even more sweeping cuts, with about a quarter of the positions at its investment bank in Asia outside Japan to go later this year, a person with knowledge of the matter said last week.
The banks have been pushed into cost cutting by a combination of slowing regional economies, higher regulatory costs and tougher competition for deals. The moves are "in direct response to a slowing global economy combined with a softening of the prospects in the Pacific Rim and China," said Mark Williams, a lecturer on finance at Boston University and a former bank examiner at the Federal Reserve. "Goldman Sachs is the standard bearer in investment banking and these recent deep cuts will be closely followed as other top banks reassess their investment strategy."
The reductions by Charlotte, North Carolina-based Bank of America will involve managing directors and directors and will be spread across the region, one of the people said, asking not to be identified discussing confidential information. The cuts could start as early as Wednesday, another person said.
Goldman Cuts
Goldman Sachs plans to cut about 75 jobs in Asia later this year, the person familiar with the matter said last week. It's one of Goldman's biggest cuts in investment banking in the region since 2008 and follows a period between 2013 and 2015 during which the bank gradually added to investment-banking staff, according to another person familiar with the matter. The bank faces its worst Asia ranking in equity issuance since 2008, according to data compiled by Bloomberg.
"The overall return on capital in the market remains challenging," said Paul Tan, head of the Asia-Pacific region at consultants Greenwich Associates. News of the cutbacks at Goldman Sachs and Bank of America shows how banks are being forced to be "selective and profitability-disciplined in their Asia strategies," Tan added.
Deal-making in Southeast Asia has been weak, and Chinese securities firms are making large inroads into initial public offerings and debt underwriting, pushing global investment banks to reduce costs.
One bright spot is the surge in overseas acquisitions by Chinese companies. China's announced outbound spree has totaled $178.7 billion so far this year, compared with $60 billion during the same period last year, according to data compiled by Bloomberg. But a growing share is going to mainland brokerages -- they took 26 percent of cross-border merger and acquisition fees in the first seven months of this year, up from 22 percent last year and 16 percent in 2014, according to data compiled by researcher Freeman & Co.
Bank of America, which eliminated more than 10,000 jobs globally in 2015, fired at least 15 senior investment bankers in Asia in March, people with knowledge of the matter said at the time. Mark Tsang, a Hong Kong-based spokesman at the company, declined to comment on staff reductions. The March cutbacks affected about 150 trading and investment-banking employees.
China Fears
Fears about the outlook for China's highly-leveraged financial system have added to the sense of caution among banks operating in the Asia, according to Andre Spicer, professor at Cass Business School at City University in London. "Global investment banks could be battening down the hatches in the face of what some perceive to be an oncoming storm in the region," Spicer said. "If the American banks give up ground now, it is likely that it will give regional players further space to consolidate their dominance in the Asian market."
Both Goldman and Bank of America have been slipping down the league tables for investment-banking fees in the Asia-Pacific region, ex-Japan. Having occupied the number one slot in 2014 and 2015, Goldman is ranked fourth for the period up to Sept. 25 this year, with fees of $319 million, compared with $477 million in 2015, according to Freeman data. Bank of America has slipped to number 16 from number 11, with fees of $188 million so far this year compared with $277 million last year, Freeman said.
In another sign of the difficult conditions in Asian markets, CLSA Ltd. asked its 1,500 brokerage and investment-banking staff to take five or 10 days of unpaid leave as part of an effort to lower costs, according to Simone Wheeler, a spokeswoman in Hong Kong.
CLSA, owned by China's Citic Securities Co., asked its staff to sacrifice pay on three previous occasions, Wheeler said. During the financial crisis in 2008 and 2009, the firm said staff who gave up some of their salary could earn it back through a bonus when CLSA achieved a certain cost-to-income ratio. The company offered a similar salary and incentive program in 2003, when the SARS epidemic hit Hong Kong.
Now the region's economies are slowing again, some of the earlier optimism about business prospects is fading. "Senior-level cuts in investment banking are a clear sign that global banks are questioning the longer-term growth opportunities in a market that has slowed down considerably," said Boston University's Williams.
Before it's here, it's on the Bloomberg Terminal.
LEARN MORE