markets
Iger's Legacy at Stake in Possible Disney Deal for Twitter
By
Purchase would give media giant franchise in digital news, ads

The price would be high, and Twitter is still losing millions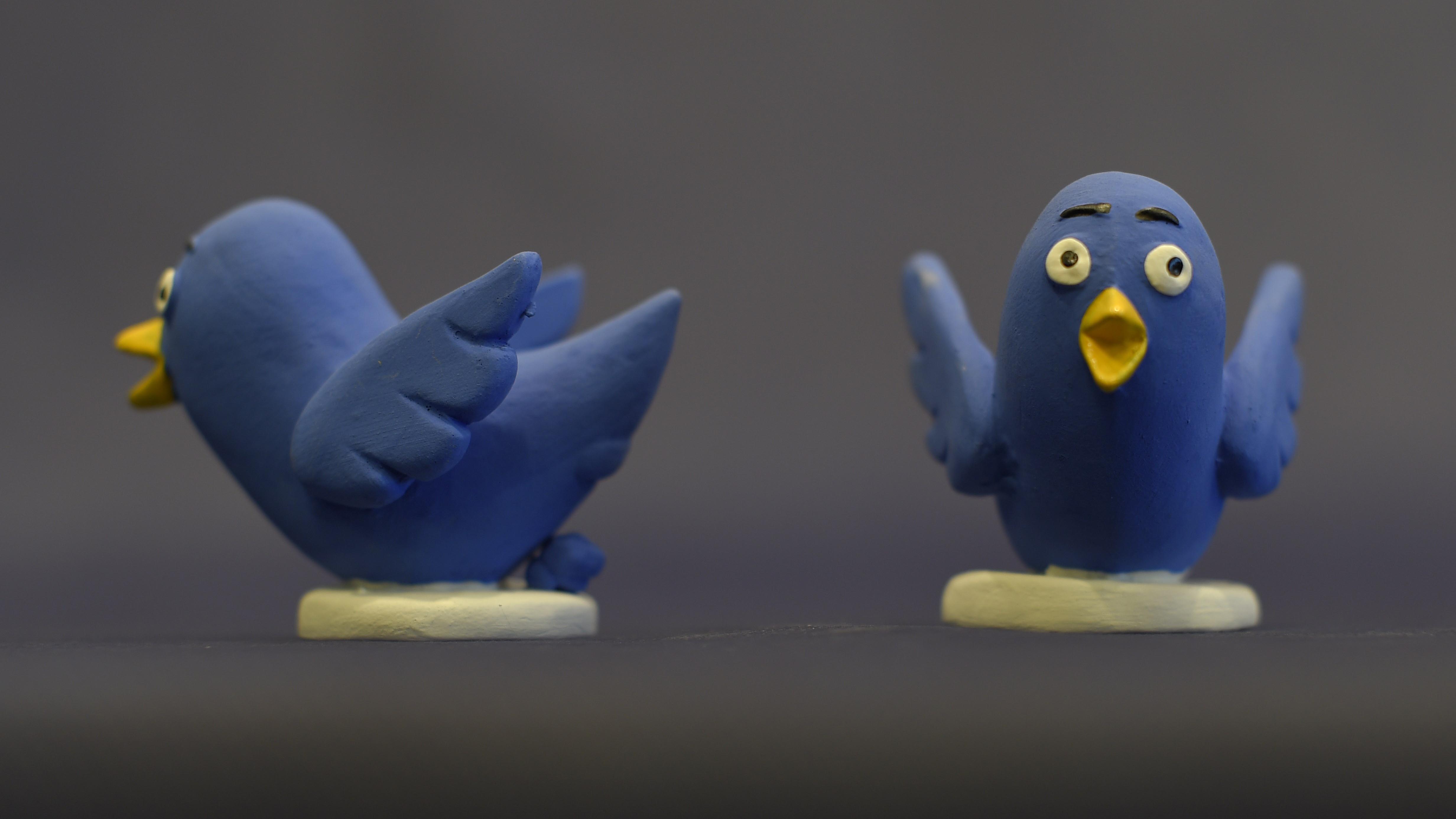 Bob Iger is looking at one more chance to reset the course of Walt Disney Co. with a big deal.
The 65-year-old chairman and chief executive officer of Walt Disney Co. is scheduled to retire in June 2018. He's already achieved a number of milestones, including Disney's revival of the "Star Wars" film series and the opening in June of the company's $5.5 billion Shanghai resort. But one issue bedevils him and most other media executives: how to transition to a world where mobile devices, not TV screens, dominate news and entertainment.
The question underscores Disney's interest in Twitter Inc. The Burbank, California-based company has hired an investment bank to advise on a possible Twitter merger, Bloomberg News reported Monday. A deal would unite the world's largest entertainment company, the home of ABC, ESPN and Mickey Mouse, with the technology pioneer that created the 140-character tweet. It could let Iger leave knowing he's given Disney a big presence in digital media and advertising.
"That would be his final stamp on Disney," said Tim Galpin, a professor of management at Colorado State University and co-author of "The Complete Guide to Mergers and Acquisitions." "If he could get that behind him, he could walk off with a final major success story."
Twitter, whose co-founder and CEO Jack Dorsey sits on the Disney board, has already been dipping its toes in live sports, airing National Football League's night games. That's a business that Disney, the parent of the leading sports TV network ESPN, knows well and that clearly intrigues Iger.
Watching on Twitter
"I checked it out, as did a lot of people, and I thought it was quite a good experience," Iger said on Sept. 21 at a Goldman Sachs conference. "They did a good job."

Disney could use Twitter's platform of 313 million users to deliver real-time news and sports from divisions such as ESPN and ABC News, notes Brian Wieser, an analyst with Pivotal Research Group who follows both companies. The risk is Twitter could alienate other networks like CNN and Fox News if it becomes part of Disney, he said.
An acquisition of Twitter by Disney is possible from a financial standpoint, according to Bloomberg Intelligence analyst Stephen Flynn.
"They have a very strong balance sheet," Flynn said. "They're behemoths in the communications sector, and their debt is not the size of the other large players."
Disney, which had about $15.1 billion in long-term debt and more than $5 billion in cash as of the last quarter, may be able to issue another $12 billion of debt securities and keep its current credit rating, Flynn said. The company carries an A2 rating from Moody's Investors Service, similar to an A grade from S&P Global Ratings, the sixth-highest rank.
Even at this early stage, the potential acquisition is drawing critics. Anthony DiClemente, an analyst at Nomura Securities, said a deal is unlikely to provide enough meaningful "industrial and strategic logic" to offset the high price tag for Disney and its shareholders. A deal would cut into 2017 earnings and wouldn't even be able to take advantage of Disney's NFL programming rights, which don't include the ability to stream games online through services like Twitter, DiClemente wrote in a research note Tuesday. On top of that, attracting more users to Twitter will be no small challenge, he said.
"The media industry's track record in relatively large scale digital/internet acquisitions is not exactly stellar," DiClemente wrote. "Film/TV content companies simply have not married well with digital distribution."
To be sure, Disney's acquisitions of film and TV content companies have proven incredibly wise and successful, among them Pixar, Marvel, and Lucasfilm, he said.
Disney Deals
If completed, a deal for Twitter would rival Disney's 1996 acquisition of Capital Cities/ABC Inc. for $19 billion, and would be the largest in Iger's 11 years as CEO.
Shares of Disney were little changed at $91.92 in New York Tuesday. Twitter rose less than 1 percent to $23.44.
"Technology deals are expensive and this would dilute Disney's earnings," said Tony Wible, an analyst with Drexel Hamilton LLC in Philadelphia. "Investors don't generally like to see dilution, and buying struggling technology may lead some to question the skills of acquiring firms to turn things around."
For some, a deal this big -- Twitter's market value is $16.5 billion -- leads to comparisons with Time Warner Inc.'s disastrous merger with AOL Inc. in 2000. Disney, like many old media companies, has been burned many times in technology.
Video Games
A push into video-game production, including the acquisition of Playdom in 2010 for as much as $763 million, has been abandoned after years of losses and a decision by Iger to license Disney characters to outside developers instead.
Disney has fumbled a bit too with its $675 million acquisition of online video producer Maker Studios in 2014. Since then senior management of the online video company has left and the company is refocusing the business.
"The challenge for Disney is that Twitter makes no money," said Rich Greenfield, an analyst with BTIG Research. "This would be Disney's first acquisition of this scale of a company that loses money."
As Iger said at the Goldman conference "the courage to take big bets even though there's risk associated with all of them," is something he feels comfortable with.
"I guess I was born with a little bit of that or enough of it to be able to do this job the way I've been doing it for 11 years," he said.
— With assistance by Claire Boston
(
Updates with analyst's comment in eleventh paragraph, share performance in fifteenth paragraph.
)
Before it's here, it's on the Bloomberg Terminal.
LEARN MORE