Five Things You Need to Know to Start Your Day
Get caught up on what's moving markets.
By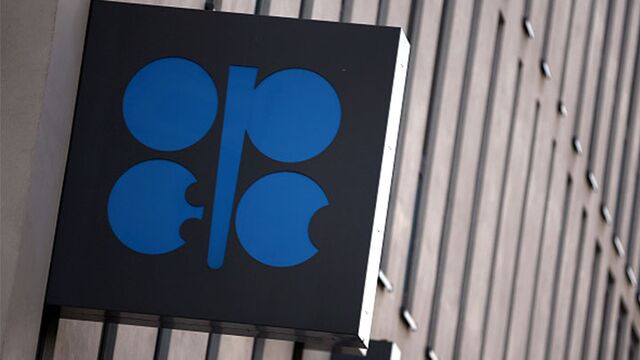 Want to receive this post in your inbox every morning? Sign up here.
Iran kills any hopes of an oil deal, Deutsche Bank is under more pressure, and peso traders say Clinton won the debate. Here are some of the things people in markets are talking about today.
Oil falls
A barrel of West Texas Intermediate was trading more than 1.3 percent lower at $45.32 by 5:53 a.m. ET after Iran said it's unwilling to freeze production at current levels. The nation's oil minister also said the country doesn't intend to strike an agreement with other crude producers in Algiers this week. The increased power the Iranians have over the price of crude shows how much the tables have turned on Saudi Arabia, the world's biggest producer.
Debate debate
A CNN poll showed that 62 percent of voters who watched last night's presidential candidate's debate felt that Democratic nominee, Hillary Clinton, won. In markets, the Mexican peso seems to agree, with the currency rallying as much as 2 percent after the head-to-head concluded. Supporters of Republican nominee Donald Trump said that their candidate would now hit battleground states hard. 
Deutsche Bank falling again
Deutsche Bank AG shares are falling again this morning, down 3.4 percent to 10.21 euros at 6:05 a.m. ET. The bank has been under pressure due to a $14 billion request from the U.S. Department of Justice to settle claims over sales of mortgage-backed securities, as well as German Chancellor Angela Merkel's lack of enthusiasm for bailing out the bank, should it become necessary. For Merkel, it seems there may be a lengthening list of German companies to worry about as the DOJ is currently assessing how big of a fine it can extract from Volkswagen AG over emissions-cheating without putting the carmaker out of business. 
Markets turn lower
Overnight, the MSCI Asia Pacific Index rose 0.7 percent for its first session of gains in three days, with Japan's Topix index adding 1 percent by the close. In Europe, where stocks opened higher, the Stoxx 600 Index was down 0.5 percent by 6:15 a.m. ET as banks and carmakers came under pressure. S&P 500 futures were 0.2 percent higher, paring a gain of as much as 0.7 percent following the debate.
Bond rally
Global bonds have been the big winner as renewed concerns over Europe's banks spur demand for safe assets. Germany's 10-year yield fell to the lowest since July and Finland's dropped below zero for the first time. Spain's 10-year yield dropped to a record low. The outlook may be different for Treasuries, as Blackrock Inc., the world's biggest money manager, warned of the risks of holding the instruments as the Federal Reserve moves towards raising rates.
What we've been reading 
This is what's caught our eye over the last 24 hours.