Bond Sales Fall by Wayside as Deutsche Bank Woes Roil Market
by and
NordLB said to pull 7-year sale, citing market conditions

Credit-default swaps on Deutsche Bank notes jump to record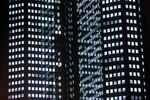 Bond buyers snubbed the second German corporate issue in two days as concern about Deutsche Bank AG rattles debt markets.
Norddeutsche Landesbank abandoned plans to sell seven-year euro-denominated notes, citing market conditions, according to a person familiar with the offering, who isn't authorized to speak publicly and asked not to be identified. Germany's flagship airline Deutsche Lufthansa AG withdrew a euro-bond deal on Monday after failing to get the desired price.
Deutsche Bank, which faces a potential $14 billion fine in the U.S., has been at the center of investor attention amid reports that the government wouldn't step in to help the nation's largest lender. NordLB is contending with its own struggles as it heads for its first loss since 2009 because of soured shipping loans.
"Deutsche Bank's problems have increased market risk aversion," said Chris Telfer, a money manager at ECM Asset Management in London, which oversees about $9 billion. "Investors are being pickier right now and there are far better banks to get involved in" than NordLB.
A spokesman for Hanover-based NordLB wasn't immediately available for comment on the pulled sale when contacted by telephone.
Cologne, Germany-based Lufthansa canceled a 500 million-euro ($560 million) sale of seven-year bonds, saying the decision reflects "the pricing achievable in the current market and the company's objectives."
State Aid
Credit markets whipsawed on Tuesday as traders bought credit protection on Deutsche Bank amid concern that the larger-than-expected fine from the U.S. Department of Justice could force the lender to tap investors. Their fears were aggravated by a report in weekly news magazine Focus that said Chancellor Angela Merkel ruled out state aid for the bank ahead of national elections in September 2017. 
A spokesman for Merkel said on Monday there are no grounds for speculation about state funding for the bank.
Credit-default swaps on Deutsche Bank's junior bonds jumped as much as 37 basis points to 536 basis points, the highest level in CMA prices going back to 2007. The lender's 1.75 billion euros of 6 percent additional Tier 1 bonds, the first to take losses in a crisis, fell as much as 2 cents on the euro to a more than seven-month low of 71 cents, according to data compiled by Bloomberg.
Comments from a DOJ official, saying banks can lower penalties by cooperating, stemmed the selloff. Deutsche Bank has also said it has no intention of paying the DOJ the full amount. Still, investors are concerned that the fine could derail Chief Executive Officer John Cryan's efforts to shore up profitability and capital by cutting thousands of jobs and shrinking.
"The fine is huge," said Eoin Walsh, a founding partner of TwentyFour Asset Management in London, which oversees 6.4 billion pounds ($8.3 billion) of assets. "It would need to be reduced dramatically to avoid having a negative impact. Deutsche Bank has a lot of work to do."
Issuance Surge
With investors seeking proof of Deutsche Bank's turnaround, there's concern that the bank hasn't yet completed the sale of its stake in Hua Xia Bank for up to 3.7 billion euros. Cryan said in April he expected the deal to close in the second quarter and the bank said in its latest quarterly results presentation that it would be approved by September.
Before the Deutsche Bank selloff, bond issuance in the single currency was enjoying a recovery from a sluggish start to the year. A surge since the summer trading break sent 2016 sales above 250 billion euros, almost matching the year-earlier tally and about 7 billion euros off the record set in 2009.
The recent glut of sales may have contributed to NordLB's difficulties in selling debt, according to Philippe Kellerhals, a money manager at London-based Cairn Capital Group, which oversees about $15 billion.
"Wider indigestion of primary issuance in European credit markets is likely to have played a significant role in NordLB pulling their offering," Kellerhals said.
Before it's here, it's on the Bloomberg Terminal.
LEARN MORE