Fed's Fischer Says Pay Starts to Respond to Job Market
by and
Says wage gains edging toward level that suppports inflation

Zero rates unhealthy in theory, means capital not productive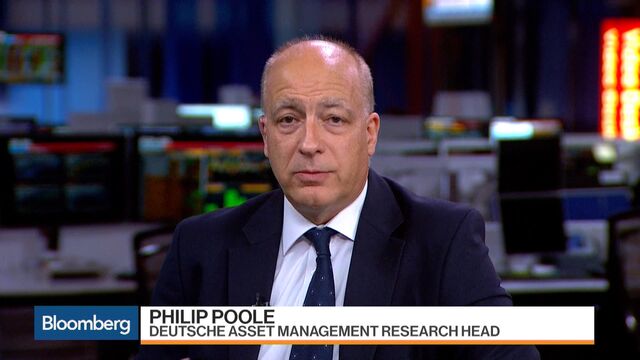 Federal Reserve Vice Chairman Stanley Fischer said low interest rates have helped deliver U.S. labor market gains that are feeding through to higher wages.
"With unemployment now below 5 percent we're beginning to see the fruits of a higher-pressure labor market," Fischer said Tuesday in response to questions following a speech at Howard University in Washington. "So, we've been getting there, and again, it's pressure keeping, keeping interest rates low, that helps cause this to happen."
Fischer, who didn't discuss the timing of any increase in borrowing costs, said the move in wage inflation from about 2 percent last year to about 2.5 percent this year provides evidence the connection between unemployment and inflation, which looked less convincing over the past decade, still exists.
"We think that 3 percent is a rate that's consistent with a reasonable rate of inflation," he said, referring to wage gains.
Confidence that gains in employment will bring inflation back toward the Fed's 2 percent target will be central to policy makers' debate over when to raise interest rates next. Fed officials were divided over the question when they gathered Sept. 20-21, deciding ultimately to leave rates unchanged.
Hike this Year
Most members of the Federal Open Market Committee indicated at the same meeting that they expect to raise interest rates before the end of the year if the U.S. economy continues to improve modestly.
Investors see a roughly 50 percent chance of a move at or before the December meeting, based on pricing in federal funds futures contracts.
The decision to keep the Fed's benchmark rate in a range of 0.25 percent to 0.5 percent in September drew dissents from three voting members of the FOMC, including Eric Rosengren, president of the Boston Fed. Rosengren, who had long supported ultra-low rates while unemployment was high, argued in a subsequent statement the Fed should begin now to raise rates gradually or risk igniting higher inflation and feeding financial instability.

Unemployment, which peaked at 10 percent in 2009, has fallen below 5 percent. The Fed's preferred measure of inflation, after stripping out volatile energy and food components, was 1.6 percent in the 12 months through July.
Fischer said he wasn't comfortable, on an "abstract" level, with the use of zero or near-zero interest rates. "I don't like it, but I don't want to raise the interest rate too much," he said.
"There's also a problem in going to a zero interest rate in the sense that it says capital isn't very productive," Fischer added. "We'd be better off if there is a price for using money, for not investing in terms of monetary returns."
(
Corrects day of the week in second paragraph.
)
Before it's here, it's on the Bloomberg Terminal.
LEARN MORE