Europe's Crisis-Fighting Fund Gets Paid to Borrow for Nine Years
by
ESM bond issue is its longest yet at a negative yield

Finland's 10-year bond is latest to see yield drop below zero
Investors are paying for the privilege of bailing European countries out of their various crises.
The European Stability Mechanism, which acts as the euro region's financial backstop, sold nine-year bonds, the longest-maturity debt they've issued at a negative yield. That shows how keen money managers are to find somewhere safe to invest their money -- even if this means they get back less on maturity than they paid in.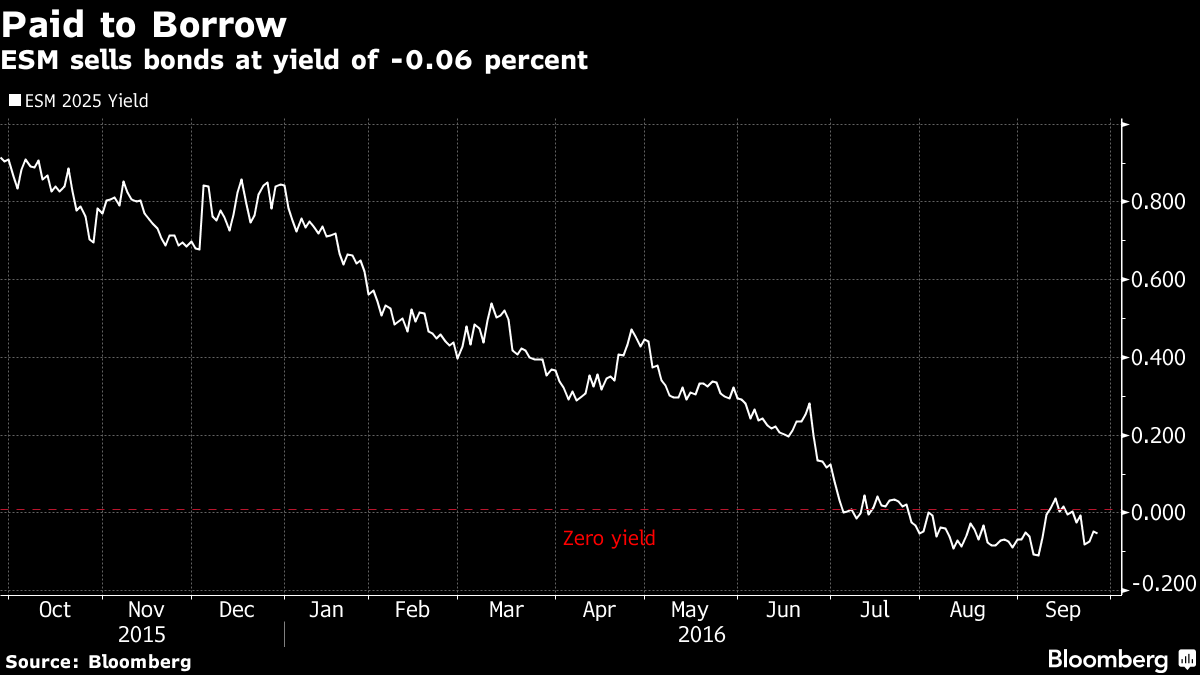 Bailing out countries may sound like risky business, but the ESM is an intergovernmental organization whose initial capital was provided by euro members. The deal also reflects wider trends, with the European Central Bank's quantitative-easing program supporting sovereign, sub-sovereign and agency debt and pushing yields across the currency union below zero. Finland's 10-year bonds were the latest to join the club today.
The ESM deal "doesn't surprise me," said Matthew Cairns, a strategist at Rabobank International in London. "The ECB has proven itself a price-insensitive buyer and with the universe of SSA bonds being vacuumed up by the QE program, pressure on yields and price has become an increasingly one-way show."
More than half of the $6.4 trillion of securities on the Bloomberg Eurozone Sovereign Bond Index currently have negative yields. The ESM's 999.85 million euros ($1.1 billion) securities due in 2025 were issued at a yield of minus 0.06 percent.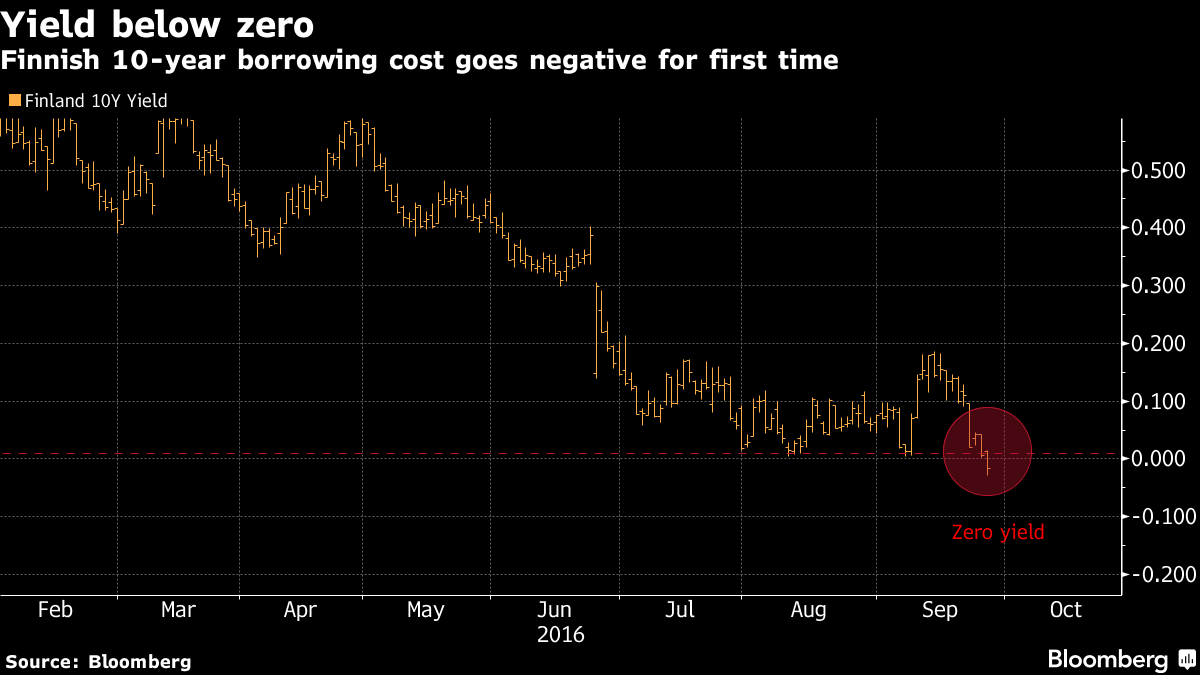 Before it's here, it's on the Bloomberg Terminal.
LEARN MORE