markets
Petronas's Canada LNG Project Approved by Trudeau Government
By and
Petronas CEO says company needs to review approval details

Malaysian company must meet about 190 environmental conditions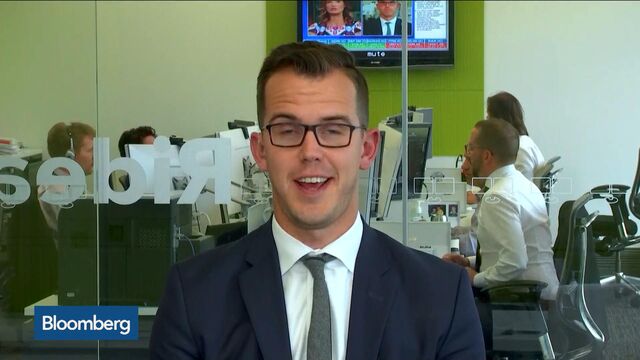 Canada approved a C$36 billion ($27 billion) liquefied natural gas project in British Columbia with a raft of environmental-protection requirements.
The government attached about 190 conditions on Pacific NorthWest LNG as part of the first decision on a major energy project since a pro-environment campaign swept Prime Minister Justin Trudeau to power last year. Petroliam Nasional Bhd, the Malaysian state oil company leading the development, hasn't decided whether to fully invest in the plant and its chief executive officer said he hasn't reviewed the details of the announcement yet.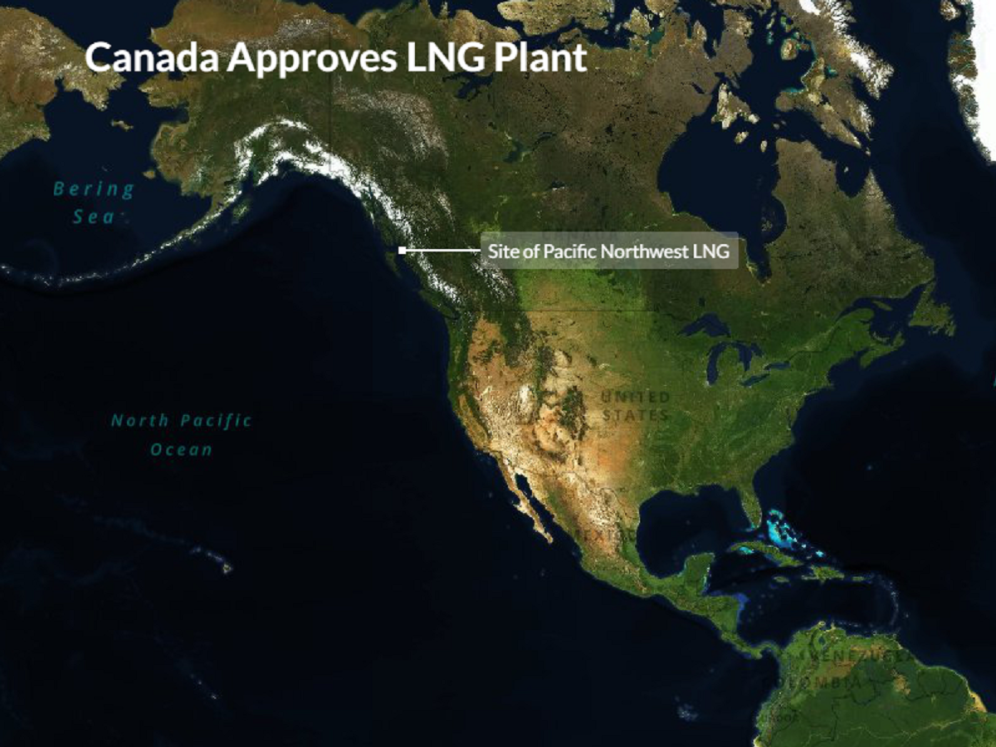 The project is "an important opportunity to grow our economy and shows how we are rebuilding Canadians' trust in our environmental-assessment process," said Environment Minister Catherine McKenna, who made the announcement near Vancouver late Tuesday with Natural Resources Minister Jim Carr and Fisheries Minister Dominic LeBlanc .
Related: Petronas Faces $27 Billion Question After Canada's LNG Approval
The approval comes as a glut of new supply from LNG export projects in Australia and the U.S. are outpacing demand growth, weighing down global prices and causing companies to shelve future developments. Shipping consultants Poten & Partners forecast in March that at least a quarter of global LNG production would be "homeless" by 2021 as supplies surge.
Conditional Approval
The conditions Petronas will have to meet in order to proceed include a cap on carbon gas emissions and a call for the hiring of an independent environmental monitor in consultation with indigenous tribes and local government.
No final investment decisions have been made on new onshore LNG projects since Novatek's Yamal LNG in Russia in December 2013, according to energy consultant Wood Mackenzie Ltd. Petronas is the majority owner of the Canadian project, along with China Petrochemical Corp., Japan Petroleum Exploration Co., India Oil Corp. and Brunei National Petroleum Co.
Japex will review the contents of the approval and will continue discussions with Petronas, spokeswoman Junko Narita said by phone. Indian Oil's Chairman B. Ashok could not be reached on his mobile phone and G.K. Satish, the company's director of planning and business development, didn't answer two calls made to his mobile phone. China Petrochemical, known as Sinopec, didn't respond to requests for comment.
No Guarantee
"We need time to look at the conditions and then we will have a review of the project," Petronas CEO Wan Zulkiflee Wan Ariffin told reporters Wednesday in Kuala Lumpur. "I've not seen the details of the announcement yet."
Pacific NorthWest LNG includes a liquefaction facility on Lelu Island near Prince Rupert and a related gas pipeline and upstream components. It would ultimately produce up to 19.2 million tons a year of LNG, or what the company describes as up to one LNG tanker's capacity each day.
The project was strongly supported by British Columbia's provincial government, but local indigenous groups were divided amid concerns about its impact on salmon habitat. Trudeau had campaigned on stronger indigenous consultation.
Earlier on Tuesday, opponents of the project said they expected it to be approved and pledged legal action.
'Adamant Opposition'
"We will state our adamant opposition to this. The next step for us is litigation," John Ridsdale, a hereditary leader with the Wet'suwet'en, known as Chief Na'Moks, said by phone. His community is inland of the proposed development but argues its environmental effects, particularly on fisheries, would be far reaching.
Trudeau has pledged to reduce Canadian carbon emissions and toughen environmental standards. While the Petronas project is forecast to emit as much as the equivalent of 14 percent of British Columbia's current total, Trudeau said last month that exporting LNG will provide global customers a cleaner source of power than coal or oil.
No major gas projects have gone ahead in British Columbia amid regulatory delays and low prices. In July, Royal Dutch Shell Plc and its partners delayed a final decision on their C$40 billion LNG Canada project. Chevron Corp.-led Kitimat LNG has slowed spending on another project nearby.
More than 30 liquefied natural gas projects have been proposed along the coasts of North America to export gas as shale drillers produce more than domestic markets can absorb.
— With assistance by Debjit Chakraborty, Stephen Stapczynski, Pooi Koon Chong, Lynn Doan, and Dan Murtaugh
(
Adds Petronas comment in second paragraph.
)
Before it's here, it's on the Bloomberg Terminal.
LEARN MORE