Why Twitter Investors May End Up Seriously Disappointed If There's a Sale
Set to soar or set to crash?
By and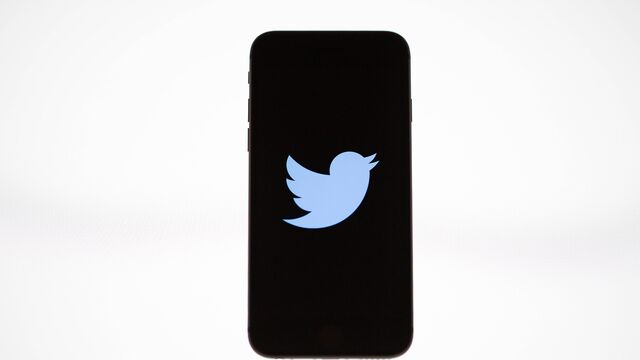 Investors may have been looking forward to the potential of a Twitter Inc. sale in recent months, but at least one analyst is saying that everyone's in for disappointment. 
Oppenheimer Holdings Inc. analyst Jason Helfstein said in a note that he was downgrading the stock to underperform, following the 21 percent boost to its share price delivered by reports of a potential sale. "Based on slowing user growth, poor product implementation/execution, decreasing user engagement, inferior advertising technology, platform safety issues, and strong competition," he established a new price target of $17 dollars, compared to a few cents north of $22 where the stock trades now. 

While a potential buyer could get their hands on valuable data, the acquisition's not without risks. If Salesforce.com Inc. were to buy Twitter, the deal "would be dilutive and could create uncertainty around Salesforce' strategy and capital discipline," RBC Capital Markets, LLC analysts led by Ross MacMillan said in a note, questioning the benefits of buying the firm as opposed to partnering, as the two companies have for a number of years.
Some of those headaches stream from a existential question that still dogs Twitter 10 years after it went live: its inability to decide whether it's a media or technology company. According to Helfstein, the firm's attempts to compete with more traditional media would have been disappointing, given the inability of even major news events to rally Tweeters. "Based on data from Google Trends, the Olympics did not cause an increase in engagement. This is discouraging, as Twitter would appear to be well positioned to take advantage of this type of event, as a real-time social platform," he said, adding that its streaming deal with the NFL was also a bit of a miss, averaging 243,000 viewers; about 1.5 percent of live TV.
"We believe that Twitter is overvalued compared to its peers, and is already discounting a take-out premium. Moreover, any acquirer would have to cash out employee options and make large capital investments to improve the user experience and advertising technology," he concludes. 
Twitter currently has 7 buy ratings, 26 hold ratings and 8 sell ratings, with a consensus price target that trails even Helfstein's revised expectations. The stock has an average 12-month target price of $16.54, according to data compiled by Bloomberg.