Superheroes Top Princesses in Halloween-Costume Battle
By
Warner Bros.'s superhero push reflected in Halloween choices

Purchases of Halloween costumes expected to reach $3.1 billion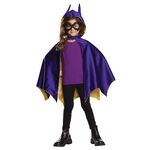 Superhero costumes will unseat princess outfits this Halloween, a sign that Warner Bros.' DC Comics blitz is taking a toll on the likes of Cinderella and Elsa.
For the first time in more than a decade, more U.S. kids will dress up as action heroes than princesses, according to a survey commissioned by the National Retail Federation. Batman and other DC Comics characters were especially well represented in the survey, the NRF found.
The popularity of costumes reflects a tug of war between Time Warner Inc.'s Warner Bros. and Walt Disney Co., which control many of the top entertainment properties. Disney has dominated the princess trend, helped by the release of "Frozen" in 2013, and owns Marvel and Star Wars characters. But Warner Bros. is trying to develop an expanded universe of DC Comics heroes for the screen. "Batman v Superman: Dawn of Justice" hit theaters earlier this year, followed by the Batman villain ensemble film "Suicide Squad" last month.
At stake is $3.1 billion in Halloween costume spending. About two-thirds of Americans who celebrate the holiday expect to purchase an outfit, the NRF said. Princesses had topped the list for 11 straight years.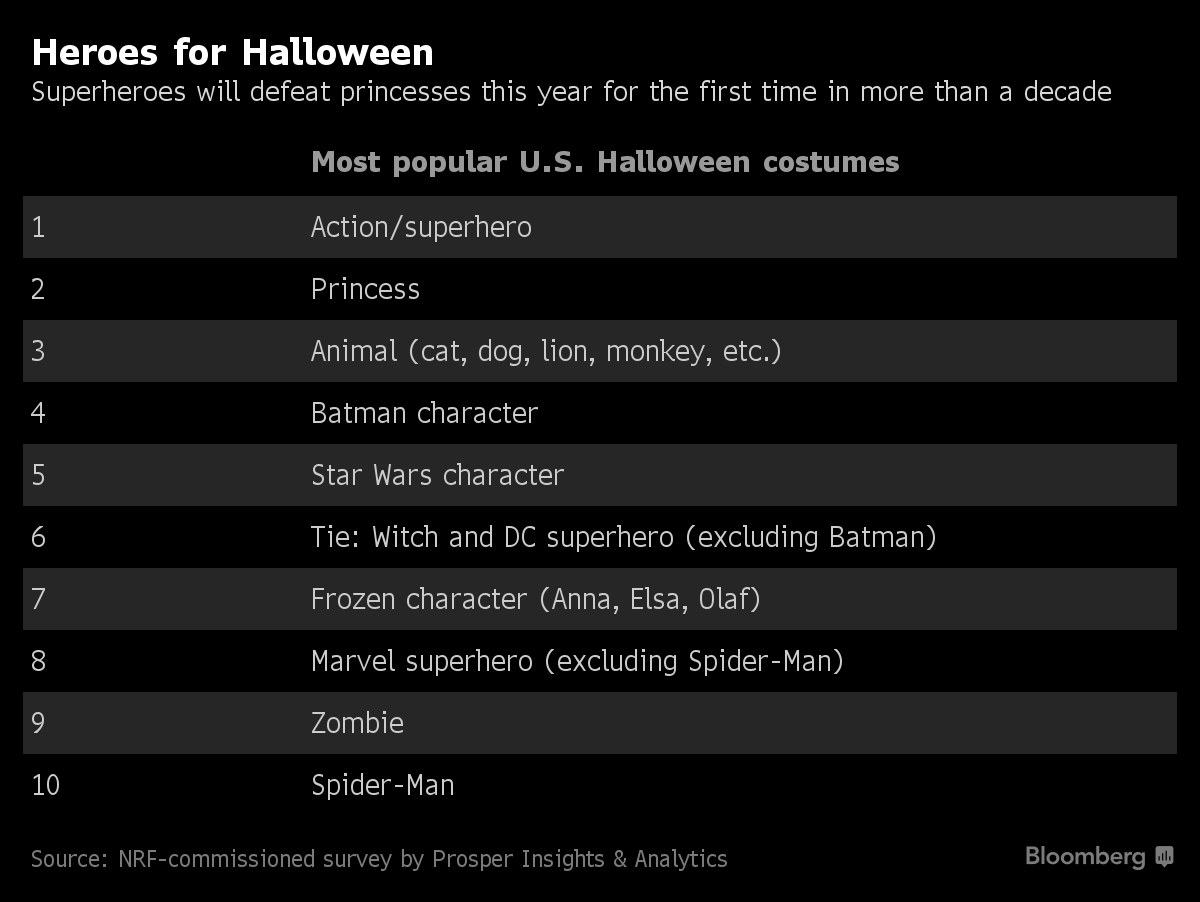 Princesses have long been a boon for Disney's consumer-products division, which licenses out its characters for everything from dolls to backpacks. The main toy license for the Disney Princess line and "Frozen" shifted to Hasbro Inc. from Mattel Inc. in January. That has coincided with a lull in releasing major hit films that could drive interest in the category. A sequel to "Frozen" -- the top-grossing animated film of all time -- doesn't have a release date.
Besides nabbing the top spot, four other superhero choices made the list. Batman was No. 4, while other DC Comics superheros were No. 6, according to the survey, which was done by Prosper Insights & Analytics. And it's not just boys dressing up as superheroes. Earlier this year, Mattel launched DC Super Hero Girls, and it has a line of costumes.
Batman characters, including Harley Quinn from "Suicide Squad," were the No. 1 pick for 18- to 34-year-olds.
Elsa hasn't disappeared, though. "Frozen" characters ranked seventh on the list, just ahead of Marvel superheroes. The survey, which polled 6,791 consumers about Halloween costume plans, was conducted earlier this month.
And Disney isn't done creating new princesses. The company plans to release the Polynesian-themed "Moana" on Nov. 23.
Before it's here, it's on the Bloomberg Terminal.
LEARN MORE