business
Germany Will Rescue Deutsche Bank If Necessary, Allianz Says
By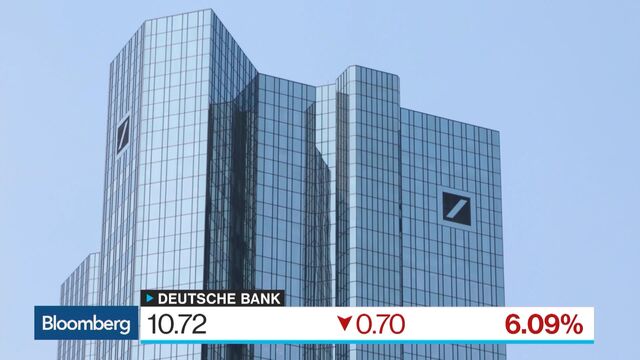 The German government will have to bail out Deutsche Bank AG if its financial situation gets bad enough, Allianz Global Investors AG Chief Investment Officer Andreas Utermann said.
"I don't buy at all what's coming out of Germany in terms of Germany not wanting to step in ultimately if Deutsche Bank was really in trouble ," Utermann said Monday in a Bloomberg Television interview with Francine Lacqua and Tom Keene. "It's too important for the German economy."

German officials have tried to shut down talk of a potential rescue for the country's biggest bank, with Chancellor Angela Merkel's spokesman Steffen Seibert saying Monday there are "no grounds" for speculation over state funding for the $2 trillion-asset lender. Focus magazine reported Sunday that Merkel has ruled out any state assistance for Deutsche Bank AG as she considers whether to run for a fourth term next year.
Deutsche Bank shares dropped to a record low on Monday amid concerns that mounting legal bills may force the lender to raise capital. Investors are reducing exposure to Deutsche Bank as the Basel Committee on Banking Supervision discusses new restrictions on how lenders measure risk that could force some to set aside more funds against losses.
The stock fell as much as 6.9 percent and traded 6 percent lower as of 1:37 p.m. in Frankfurt.
"The government will have to step in, should this become a self-fulfilling prophesy with the share price going down too low," Utermann said.
The U.S. Justice Department earlier this month opened negotiations to settle a long-running investigation of the bank's mortgage-securities business with a demand for $14 billion.
Before it's here, it's on the Bloomberg Terminal.
LEARN MORE