Trump Camp Pivots to Say Flowers Not Invited to Debate
By and
Pence, Conway blame Clinton campaign for inviting Mark Cuban

First debate expected to be blockbuster television event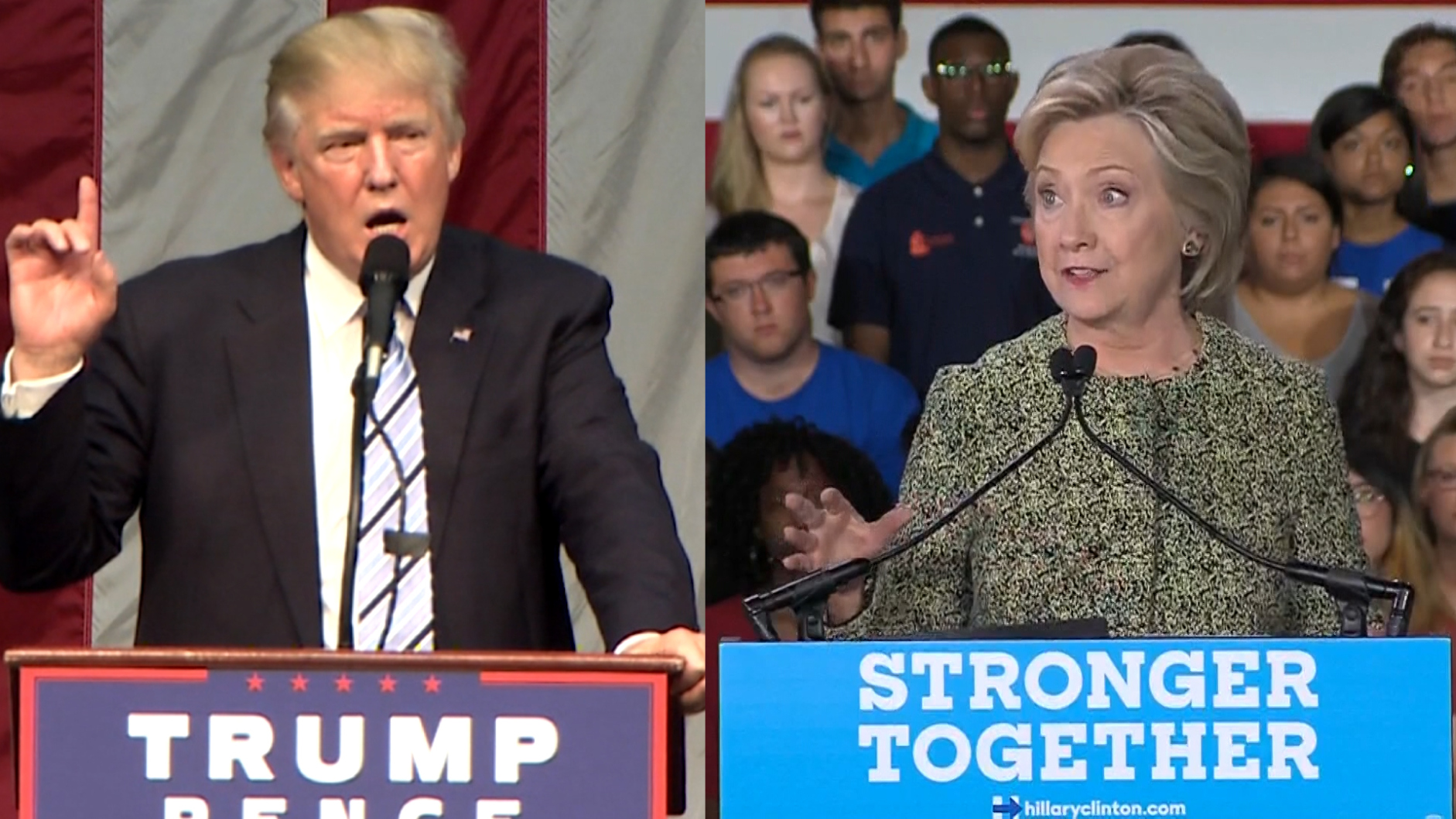 Members of Donald Trump's team said that the Republican presidential nominee's suggestion he might invite Gennifer Flowers, who claimed to have had an affair with Bill Clinton in the 1990s, to the first presidential debate was a provocation that wouldn't become reality.
"We have not invited her formally and we don't expect her to be there as a guest of the Trump campaign," Kellyanne Conway, Trump's campaign manager, said on CNN's "State of the Union."
The Trump and Clinton campaigns engaged in a spirited war of words on Sunday's political talk shows ahead of Monday's debate at Hofstra University in Hempstead, New York. The first of three scheduled debates between the pair, the event is forecast to be one of the most-watched television events in U.S. history.
Trump's running mate, Indiana Governor Mike Pence, said on "Fox News Sunday" that Trump's suggestion he might invite Flowers to the debate "was really mocking the fact that Hillary Clinton was trying to distract attention away from this moment in our national life" by inviting Mark Cuban, a critic of the real estate developer turned politician.
"If dopey Mark Cuban of failed Benefactor fame wants to sit in the front row, perhaps I will put Gennifer Flowers right alongside of him," Trump tweeted Saturday, referring to Cuban's 2004 reality television show.
Billionaire businessman and investor Cuban is "not a legitimate person," retired Army Lieutenant General Michael Flynn, a Trump surrogate, said on NBC News's "Meet the Press" without further explanation.
John Podesta, Clinton's campaign chairman, said Saturday's tweeted debate comment was an example of Trump's "favorite sport, which is to dive in the sewer and go for a swim."
Cuban, the billionaire owner of the Dallas Mavericks NBA basketball team who has questioned Trump's fitness to be president, said on Sept. 22 he will sit in the front row.
Flowers, an entertainer whose claims of an affair with then-Arkansas Governor Bill Clinton imperiled his 1992 presidential campaign, said on Twitter that she will attend the debate.
Conway, in an interview with ABC's "This Week With George Stephanopoulos," seemed to leave open the possibility that Flowers might still attend on her own. "She has a right to be there if somebody else gives her a ticket," Conway said.
Insults and Attacks
Trump's threat of bringing Flowers to the debate seemed at odds with the message from both campaigns that they would focus on issues even if the other side was delivering insults and attacks.
Conway said on CNN Trump has "no plan to" raise the subject of Bill Clinton's past infidelities in debate "but the fact is he has every right to defend himself."
She also heaped praise on Lester Holt, who will moderate the debate, as a "respected, brilliant newsman." Trump recently suggested that the debate may be rigged against him because Holt is a Democrat.  "It's a phony system. They are all Democrats. It's a very unfair system," Trump said on Fox News on Sept. 19. In fact Holt, the NBC Nightly News anchor, is a registered Republican.
Clinton campaign officials were out in force on Sunday, warning that Trump shouldn't be held to an easier standard during the debate, and urging the moderator to fact-check the Republican in real time.
Not fact checking would "extend an unfair bias" to Trump, Brian Fallon, Clinton's press secretary, said on CNN's "Reliable Sources." He asked journalists "to not look past those lies" when assessing the debate.
Robby Mook, Clinton's campaign manager, said on "State of the Union" that the Democratic nominee would talk about her policy proposals and record at Hofstra. He added that he was "very concerned that Donald Trump will be graded on the curve" and be deemed the victor merely for not descending into insults.
Following the Script
On Saturday, hours after his tweet about Flowers, Trump was on-message as he read a measured political attack on Clinton from a teleprompter at a rally in Roanoke, Virginia, making no mention of the debate.
"My opponent likes to say that for decades she's been fighting for women -- that she's been fighting for children," Trump said. "Why then are 70 million American women and children living in poverty or on the brink of poverty in our country?"
Trump, whose campaign has been anything but traditional, also delivered a traditional get-out-the-vote message: "You need to show up and vote on November 8th. You have to knock on doors. You have to pick up that phone."
Ahead of Monday's debate the race to succeed President Barack Obama is a virtual dead heat. The latest ABC News/Washington Post poll shows 46 percent of likely voters back Clinton to 44 percent supporting Trump, within the margin of error. Almost three in four Americans plan to watch the debate.
(An earlier version was corrected to show Michael Flynn is a retired Army officer.)
— With assistance by Jennifer Epstein
Before it's here, it's on the Bloomberg Terminal.
LEARN MORE