Union Women Aren't So Pro-Trump in Rust Belt
By
A small group but viewed by Democrats as a powerful one

'Voting for my lunch bucket and the candidate for labor'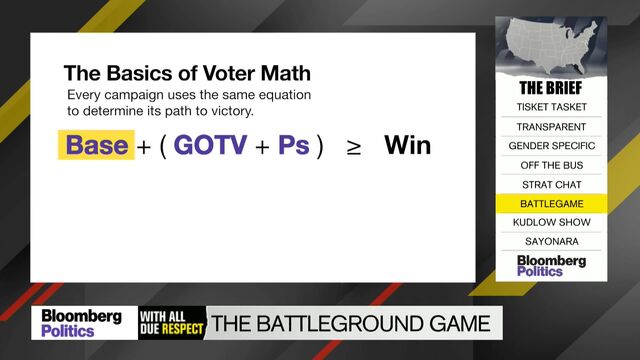 Tammy Geanangel, a heavy equipment operator, didn't hold back when she heard three men talking about their support for Donald Trump over breakfast at a restaurant in Bloomingdale, Ohio.
"I called them out," said Geanangel, 50, an organizer for International Union of Operating Engineers Local 66 in nearby Western Pennsylvania, telling them Hillary Clinton wouldn't take their hunting rifles away and that a border wall wouldn't protect their jobs. "I said I'm voting for my lunch bucket and the candidate who's for labor."
Geanangel, who has a "Hillary for President" sticker on her car and sign in her yard, doubts she turned those men around, though she has influenced her husband, a former coal miner who's now also an equipment operator, and her father, a retired welder who collects and owns about 200 guns. They'll vote for Clinton.
Recent polls show deep allegiance to the Republican nominee by majorities of white non-college educated voters of both genders, many of them blue-collar workers who've traditionally supported Democrats. Then there are union women like Geanangel, who helped build Pittsburgh's airport and Three Rivers Stadium, feeling the same angst about plant closures and wage stagnation as male colleagues but seeing more help from a Clinton White House.
Targeting Women
In the battleground states of Ohio, Pennsylvania, Florida, Nevada and Wisconsin, 76 percent of women in the AFL-CIO plan to vote for Clinton, while 62 percent of men do, according to a recent poll by the union. That may be a small club, but it's viewed by Democrats as a very powerful one -- especially in a race being waged on the margins.
"Women are more activist than men," said AFL-CIO Secretary-Treasurer Liz Shuler, "and understand that Clinton supports collective bargaining, raising the minimum wage and paid time off for illness and family care."
This year the AFL-CIO is targeting women as an individual voting group for the first time in a presidential race. Earlier this month 15,000 women, three times as many as expected, joined a conference call Shuler led to discuss strategies for convincing coworkers and relatives to vote for Clinton.
While union membership has been declining since the 1950s, organized-labor remains an important voting block. People in households with a union member accounted for 18 percent of the U.S. electorate in 2012, and 58 percent chose President Barack Obama over Republican Mitt Romney, according to exit polls.
'Just Like Hillary'
Women still hold a small number of traditionally male jobs, with, for example, just 160 women among the 7,096 members of IUOE Local 66. But they comprise almost half of all U.S. workers. Some 6.8 million are union members, making up more than 45 percent of those covered by collective-bargaining agreements.
Angela Henderson, a Seattle bricklayer for 22 years, identifies with what she described as Clinton's perseverance and stamina. "I've had to prove myself and keep proving myself every day, just like Hillary," said Henderson, a member of Bricklayers and Allied Craftworkers Local 2. "And I'm telling everyone I know to get out and vote for her -- not because she's a woman, but because she has the experience. I wouldn't want an inexperienced bricklayer, whatever their gender, working next to me."
In Muncie, Indiana, Laura Janney lost a job to a plant closure but doesn't believe Trump's promise that he'll return old manufacturing positions to the U.S. "Those jobs aren't coming back no matter who gets elected," said Janney, who spent 26 years as a gear cutter at BorgWarner Inc., until the global auto-parts maker closed its mile-and-a-half long Muncie operation in 2009.
Janney, 55 and a retired member of the United Auto Workers, collects $300 a month in retirement benefits, far from the $2,400 she would have received if she'd been able to stay with BorgWarner until she had 30 years tenure. She now manages a home for mentally disabled people and earns $10 an hour; at the plant she pulled down $23. She's for Clinton, she said, because "I don't think Trump will do anything for us." While many of her former coworkers disagree, "I'm not going to argue with them, because I won't change their minds."
But Joyce Kendall, 71, who retired from BorgWarner in 2005, said she'll be trying at upcoming meetings with other retirees. "Clinton has helped fight for medical insurance," she said, "and she stands up for women. "
(
Corrects career length and name of union in 10th paragraph in story published Sept. 23.
)
Before it's here, it's on the Bloomberg Terminal.
LEARN MORE