Fed Seeks Aggressive Limit on Wall Street Commodity Holdings
by
Regulator's proposal calls for extreme capital for commodities

Rule adds to Fed request that Congress ban merchant banking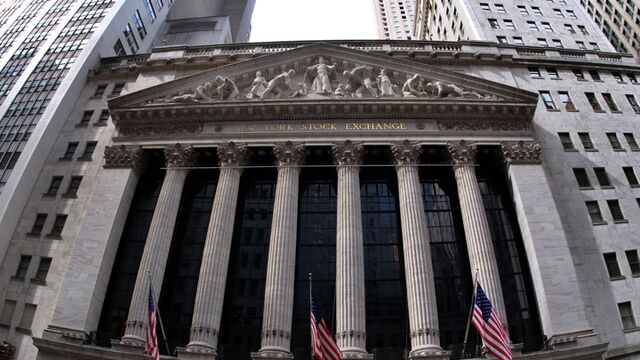 Goldman Sachs Group Inc.'s and Morgan Stanley's sometimes lucrative romance with metals, coal and oil could become prohibitively expensive under a proposed rule released Friday by the Federal Reserve.
The long-awaited regulation would require banks to put up much more capital to support investments in physical commodities, restrict involvement with power plants and limit the amount of trading banks can do. While the Fed doesn't have the power to sever banks' ties to physical commodities, it is seeking massive capital increases for the activities -- especially at Goldman Sachs and Morgan Stanley, which have special legal exemptions to stay in those businesses.
Fed officials estimated that the rule would mean about $4 billion in additional capital for the industry's current level of investment, though Wall Street has been steadily backing away. 
'Catastrophic Risk'
"The proposal would help reduce the catastrophic, legal, reputational, and financial risks that physical commodity activities pose to financial holding companies," the Fed said in a statement. Though it's unstated, the proposal also addresses years of criticism that banks could seize unfair advantages in metal and energy markets by owning hard assets and operating huge trading desks at the same time.
Shares of Goldman Sachs and Morgan Stanley fell Friday after the Fed's announcement. Goldman Sachs dropped 1.7 percent to $165.13 in New York. Morgan Stanley slid 1 percent to $31.91.
The proposal, which contends the "possibility of an environmental accident due to these activities presents significant risks to the firms," comes on the heels of a Fed recommendation made earlier this month that big banks should be barred from buying stakes in non-financial companies -- a removal of merchant-banking abilities that Congress would have to initiate. Merchant banking will also face higher capital under the Fed's proposal.
Together, the recommendations are part of the central bank's broad goal to rein in how Wall Street invests its money outside of traditional lending. The effort stems in part from a 2014 Senate investigation that probed the industry's sometimes controversial dealings in physical commodities, such as operating mines, warehousing aluminum and shipping oil.
That Senate probe accused Goldman Sachs, Morgan Stanley and JPMorgan Chase & Co. of using their ownership of metals and other physical commodities to dominate markets and gain unfair investing advantages. The physical commodities businesses at Goldman Sachs and Morgan Stanley were protected by grandfathering that allowed them wider abilities than most banks -- an advantage the Fed is seeking to curtail by putting a 1,250 percent risk weight on the assets they could hold under that grandfathering.
Shying Away
The 1,250 percent risk weighting basically means about $1 in capital would be needed for every $1 in investment.
For banks other than those eligible for grandfathering, they'll face 300 percent risk weighting for physical commodities -- meaning they'd have to maintain triple the capital a bank needs to back up construction loans or corporate debt, for instance. The agency said its aiming for a "level of capitalization for such activities that is roughly comparable to that of nonbank commodities trading firms."
Meanwhile, banks that were once big players in physical commodities have shied away. Morgan Stanley sold off its oil business last year and backed away from industrial metals trading, and JPMorgan shed a big part of its physical commodities business in 2014. While Goldman Sachs dumped a coal-mining operation in 2015, Chief Executive Officer Lloyd Blankfein has maintained that commodities trading is a "core" part of his firm's business.
Spokesman for Goldman Sachs and Morgan Stanley declined to comment on the proposal. JPMorgan didn't respond to a request for comment.
Merchant Banking
Two weeks ago, the Fed and other banking regulators released several recommendations about further restricting how the industry invests its own money. The Fed's section called for Congress to ban merchant banking, the practice of investing in companies instead of lending them money, in which Goldman Sachs has been a leader. The agency also said the original grandfathering of the two banks should be erased.
Merchant banking and commodities activities are cousins, because they both involve banks chasing returns outside of their customary businesses. But unlike the Fed's new proposal on commodities, the merchant banking restriction and an end to commodities grandfathering would require intervention from lawmakers -- a challenge in a politically-divided Congress that has passed only a few significant bills affecting the financial system in recent years.
Friday's proposed rule -- open for public comments for 90 days -- also limits banks' holdings of copper by no longer considering it a precious metal, joining an earlier proposal from the Office of the Comptroller of the Currency. The Fed would also curtail banks' ties to the management of power plants, "because these activities do not appear over time to have been as directly or meaningfully connected to a financial activity."
Goldman Sachs
The leading banks have been responding to mounting pressure for years.
"We can always count on the government to firmly close the barn doors only after all the horses have run out," said Walter Zimmermann, chief technical analyst at United-ICAP, in an e-mail.
In 2014, Goldman Sachs sold metals warehousing unit Metro International Trade Services LLC that had become a lightning rod for criticism. Last year, the firm sold a port in Colombia and two coal mines in the Latin American nation, with the mine sales marking the end of operations at Goldman's commodities principal investments group, which over 35 years invested in everything from mines to oil refineries, power plants and metals warehouses. 
But the lender has continued trading commodities, and held onto the title of largest bank by commodities revenue in the first half of the year, according to London-based analytics firm Coalition. The firm wrested the No. 1 position from JPMorgan in 2014 as its rival took steps to exit certain commodities activities. 
"Our commodities activities, particularly our physical commodities activities, subject us to extensive regulation and involve certain potential risks, including environmental, reputational and other risks that may expose us to significant liabilities and costs," Goldman Sachs disclosed earlier this year.
Morgan Stanley has nearly shut down its activity, with its filings showing a decline in its physical commodities to $321 million last year from $9.7 billion in 2011.
Even if these new rules effectively force banks out of the commodities business, the impact on their earnings will be minimal, said Chris Kotowski, a bank analyst at Oppenheimer & Co. The rule will have the most pronounced effect on Goldman Sachs, but it will still be minimal.
"It's a relatively small business even for Goldman, and for everybody else it's smaller than that," Kotowski said.
Before it's here, it's on the Bloomberg Terminal.
LEARN MORE