U.S. ELECTION WRAP: Trump-Clinton 'New Reality' Takes Hold
Trump narrows the gap with Clinton in Colorado and Virginia, and takes the lead in Iowa as the presidential race continues to tighten.
By , , and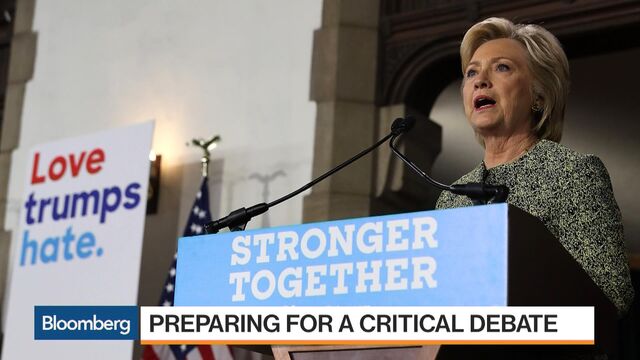 Donald Trump's sharply improved standing in the battleground state of Colorado puts a spotlight on the shifting fortunes of the U.S. presidential election.
Click here to get the U.S. Election Wrap by e-mail every afternoon
ON THE TRAIL

DEBATE PREP

CURRENCY IMPACT

ETC

CONGRESSIONAL ELECTIONS
SENATE RACES (Republicans hold 54-46 majority)
HOUSE RACES (Republicans hold 246-186 majority)
Before it's here, it's on the Bloomberg Terminal.
LEARN MORE