Post-Coup Purge Leaves Turkey's Market Regulator Paralyzed
by and
At least 25 companies await decisions from market regulator

Purge of suspected Gulen supporters means committee can't meet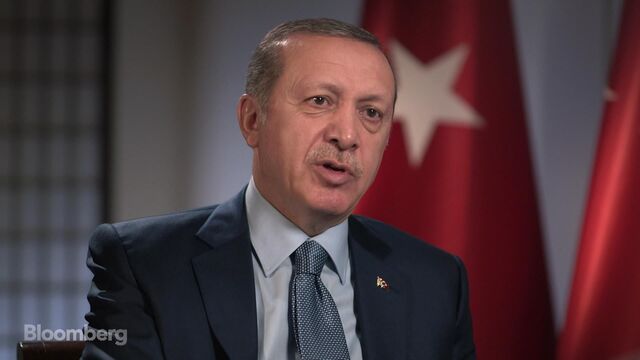 Listed companies in Turkey are in limbo after a government purge left the country's market regulator unable to make decisions in the wake of July's attempted coup.
At least 25 companies are awaiting authorization from Turkey's Capital Markets Board for activities including selling debt and raising capital. The regulator hasn't published any of its weekly bulletins -- where approvals and fines are announced -- since July 26, making August the first month without one since 1990.
The authority has been hobbled because its decision committee, usually made up of seven officials, requires a minimum of five to convene. The panel has been left with a headcount of just two after three members were suspended due to their suspected links to U.S.-based Islamic cleric Fethullah Gulen, who Turkish authorities blame for orchestrating the failed putsch.
The situation underscores how the coup, while unsuccessful, is taking its toll on institutions across Turkey as President Recep Tayyip Erdogan's administration roots out those it considers supporters of Gulen.
A spokesman for the Capital Markets Board declined to comment.
Administrative Vacuum
One of the companies mired in the administrative vacuum is Datagate Bilgisayar Malzemeleri TAS. The Turkish technology distributor applied to the Capital Markets Board in June to triple its capital to 30 million liras ($10.2 million).
"We are still waiting on this approval which normally takes one or two months," said Erol Bilecik, chairman of Indeks Bilgisayar Sistemleri Muhendislik Sanayi ve Ticaret AS, the group which majority-owns Datagate, in a telephone interview on Thursday.
Before it's here, it's on the Bloomberg Terminal.
LEARN MORE