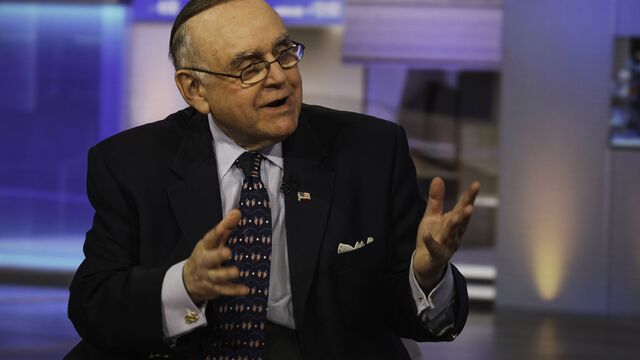 Leon Cooperman, the 73-year-old chairman of Omega Advisors Inc., was charged by the U.S. Securities and Exchange Commission with insider trading. The SEC alleges that the famed hedge fund investor used his status as a leading shareholder in Atlas Pipeline Partners to obtain confidential information from an Atlas executive and trade on it, making $4 million. Cooperman has denied wrongdoing. Omega, the SEC and the New Jersey U.S. Attorney's office declined to comment.
1. If Cooperman was charged, why isn't he in handcuffs?
The SEC filed a civil lawsuit against Cooperman and is seeking to ban him from the industry. Criminal cases must be brought by the U.S. Department of Justice, which in previous insider trading cases has often worked in tandem with the SEC.
2. So is there a criminal case against him?
No charges have been filed. Cooperman said in a letter to Omega investors that the U.S. Attorney's Office for the District of New Jersey hasn't completed its investigation but has determined not to pursue charges for now. 
3. Is that because the SEC faces a lower bar for bringing cases?
Yes -- and prosecutors and SEC enforcers alike are loath to pick battles they don't believe they can win. The SEC says Cooperman violated federal securities laws when he agreed, as a significant shareholder, with an Atlas executive that he wouldn't use or trade on information he knew was material and not public -- and then did so anyway. The SEC will have to persuade a jury that it's more than likely that he committed insider trading. In a criminal case, jurors must be convinced beyond a reasonable doubt.  
To clear that hurdle, the government has in past insider trader cases relied on cooperating witnesses and wire taps. There's no indication it has that much evidence here. While the corporate insider who allegedly gave nonpublic information to Cooperman may be cooperating with the government, some criminal defense lawyers say it would be hard to build a criminal case on the executive's testimony about the understanding between the two parties -- because it would essentially be one person's word against the other's.
4. Could anything change the government's calculation?
Cooperman, in his shareholder letter, said the government is waiting for the outcome of a Supreme Court case called Salman v. United States. That's one of two insider trading cases to make its way to the Supreme Court recently. The high court's decision not to look at the first, United States v. Newman, effectively put a chill on investigations by letting stand a lower court decision restricting what qualifies as insider trading. Salman could further re-define it.
5. What's next for the SEC's case?
While it's possible that the sides could reach a settlement before a trial (the suit was filed in federal court in Eastern Pennsylvania), Cooperman says his actions were legal. He's hired top lawyers to vigorously defend him.
The Reference Shelf
The Securities and Exchange Commission complaint against Leon Cooperman and Omega Advisors.
In a letter to clients, Cooperman said he and Omega "have done nothing improper."
This Bloomberg QuickTake explains why insider trading is difficult to prove and prosecute.
Bloomberg graphic details the U.S. government's seven-year effort to convict 91 people.
— With assistance by David Voreacos, Bob Van Voris, and Matt Robinson
Before it's here, it's on the Bloomberg Terminal.
LEARN MORE