markets
U.S. Companies Lag in Race to Tap Africa's Growth Potential
By and
Sub-Saharan Africa accounts for just 1 percent of U.S. trade

Nigeria, Ivory Coast pledge reforms to attract investment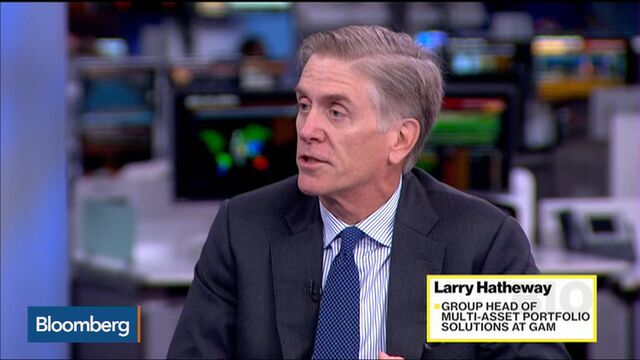 Ignore Africa at your peril.
That was the warning from political and business leaders who attended the second U.S.-Africa Business Forum in New York on Wednesday and dismissed an economic slowdown in the world's poorest continent as a temporary blip. They highlighted the potential of its expanding middle class, untapped mineral riches and uncultivated arable land.
U.S. President Barack Obama's administration has reinforced the vision of an Africa on rise, spearheading a program to more than double access to power and extending a preferential trade accord by a decade to promote its fledgling manufacturing and agricultural industries.
The message doesn't appear to be getting through to many U.S. companies. Sub-Saharan Africa accounted for just 1 percent of total U.S. trade last year. While the numbers look a little better from the region's perspective -- 5.6 percent of its trade was with the U.S. -- that's dwarfed by China, which made up 19.4 percent.
"We want Africa as a booming, growing, thriving market," Obama told the forum. "We are making progress but we are just scratching the surface. The fact is that despite significant growth, Africa's entire GDP is just about the GDP of France. There is still so much untapped potential."
Investor Sentiment
Investor sentiment toward Africa has soured following the end of a commodities boom that had underpinned a two-decade growth surge. In July, the International Monetary Fund forecast that sub-Saharan Africa's economy would expand just 1.6 percent this year, down from 3.3 percent in 2015, and an annual average of 5.7 percent in the decade prior to that. Foreign direct investment into Africa fell to $71.3 billion last year, down from $88.5 billion in 2014, according to accounting firm EY.
Africa is working hard to address barriers to trade and investment, by concluding regional free trade accords, promoting democracy and resolving conflict, said Nkosazana Dlamini-Zuma, the chairwoman of the African Union Commission.
Nigeria's Muhammadu Buhari and Ivory Coast's Alassane Ouattara were among the presidents who said they welcomed foreign capital with open arms and were implementing policies to make their countries more attractive to investment. An index of sub-Saharan African stocks excluding South Africa has gained 1.8 percent this quarter.
Huge Opportunities
"There is a realization that Africa needs the world and the U.S., and the world needs Africa," Bruce Cleaver, chief executive officer of De Beers, the world's largest diamond producer that mainly operates in Africa, said in an interview with Bloomberg TV at the forum. "As global growth stalls there are huge opportunities in Africa."
Household consumption in Africa is expected to grow 3.8 percent annually until 2025 when it will reach $2.1 trillion, McKinsey & Co. said in a research report released this month. It projected that the continent will have a bigger workforce than India or China by 2034 and that urbanization will take place at the fastest pace of any region in the world.
Besides the extension of the AGOA trade accord with Africa and the Power Africa program to boost electricity supplies, the U.S. has sought to promote trade and investment through increasing support from the U.S. Export-Import Bank, the U.S. Trade and Development Agency, the Overseas Private Investment Corp. and the Millennium Challenge Corp.
Building Familiarity
"I'd agree that U.S. companies have barely touched the surface. It's because there haven't been enough examples of U.S.-Africa partnerships to show this is a fantastic idea," said Jeremy Johnson, chief executive officer of Lagos-based technology startup Andela, in which Mark Zuckerberg's foundation and other parties have invested $24 million this year. "The biggest challenge is building familiarity. People are scared of what they don't know," Johnson said in an interview in New York.
American investment in Africa is up 70 percent since the last U.S.-Africa forum two years ago, with companies including FedEx Corp., Kellogg Co. and Google Inc. growing their presence on the continent, while deals had been concluded between American and African companies worth $15 billion, Obama said. Commitments worth more than $9 billion are being announced at this year's forum.
"The broader trajectory of Africa is unmistakable," Obama said. "Africa is on the move. The U.S. is determined to be that partner for the long term, to accelerate the next era of African growth for all Africans."
— With assistance by Vonnie Quinn
(
Updates with stock gains in eighth paragraph.
)
Before it's here, it's on the Bloomberg Terminal.
LEARN MORE