Long Bonds Lead the Way as Gross Says Don't Fight Central Banks
By and
U.S. 30-year debt leads rally as Fed trims rate-hike outlook

BOJ decision means 'limited downside' for bonds, Gross says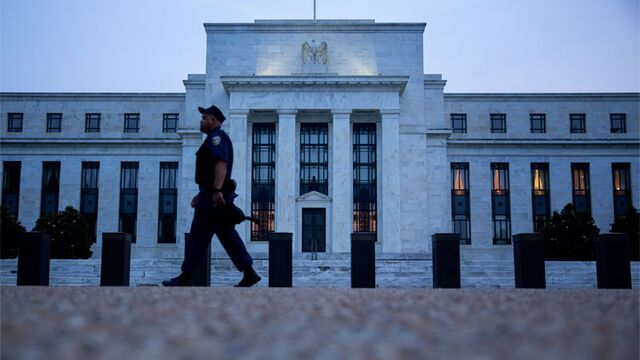 There's one message that Bill Gross took away from a day dominated by two of the world's most important central banks: longer-dated debt is back in vogue.
U.S. 30-year Treasuries led a rally Wednesday after the Federal Reserve held off on raising interest rates. Officials indicated a hike later this year is likely, although they lowered projections for 2017 and beyond. In Japan, longer-maturity obligations also fared best after the Bank of Japan shifted the focus of its monetary stimulus to controlling bond yields. The central bank said it would aim to keep 10-year yields around current levels.
For Gross, who runs the $1.54 billion Janus Global Unconstrained Bond Fund, the latest round of policy decisions give fixed-income investors a clear signal: extend duration. That's been the best approach for traders during the three-decade bond bull market, and this year has been no different. Thirty-year Treasuries have returned 14.5 percent in 2016, Bank of America Corp. index data show.
"The timing of a bond bear market has certainly been delayed," Gross said in an interview on Bloomberg Television. The BOJ's plan "provides what I call a soft cap on Treasuries and on gilts and on bunds," and signals limited downside in terms of price. "You can't fight central banks."

The yield on U.S. 30-year bonds fell six basis points, or 0.06 percentage point, to 2.38 percent at 5 p.m. in New York, according to Bloomberg Bond Trader data. Yields on two-year notes, the coupon securities most sensitive to Fed policy expectations, were unchanged at 0.77 percent.
With the BOJ's new policy, Gross sees a "soft cap" of about 1.8-1.85 percent on 10-year U.S. notes, compared with 1.65 percent at present.
To see a segment of the interview, click here.
His comments underscore the interconnectedness between global bond markets. Even with Wednesday's rally, 30-year Treasuries are still on pace for their worst month since June 2015 after losses the past two weeks fueled in part by speculation the BOJ was poised to reduce purchases of long-term debt.
Over the past five years, though, investors have won by buying the longest-dated debt amid persistent signs of slow economic growth globally and subdued inflation. Longer maturities have a higher duration, meaning they gain more in price when interest rates decline. The difference between two- and 30-year Treasury yields fell Wednesday to about 1.6 percentage points. In 2011, it exceeded 4 percentage points.
Flat Wednesday
Gauges of the U.S. yield curve flattened Wednesday as officials kept the target range for the federal funds rate at 0.25 percent to 0.5 percent. They lowered their median projections for coming years, dropping the forecast for the long-term rate to 2.9 percent, from 3 percent in June.
"That really stands out that they've become significantly more dovish in their projection materials, but clearly trying to signal to the market that December is very much live," said David Keeble, New York-based head of fixed-income strategy at Credit Agricole SA. "It's looking very likely we'll get one this year, but after that it goes flat."
Treasuries have gained 4.5 percent in 2016 as economic circumstances in the U.S. and abroad caused the Fed to abandon plans to raise rates multiple times after liftoff from near zero in December. 
Year-End Prep
Signs of labor-market strength have led bond traders to prepare for a rate increase by year-end. The probability of a hike this year is 61 percent, about the highest since June, according to futures data compiled by Bloomberg. That's based on the assumption that the effective fed funds rate will trade at the middle of the new Federal Open Market Committee target range after the next increase.
Regardless of when the Fed moves, this tightening cycle is poised to be the slowest and shallowest in recent history, based on the market for overnight index swaps, which reflect expectations for the fed funds effective rate. The contracts imply the rate will rise to only about 0.9 percent in three years.
"The expectation was for a hawkish hold and that was more or less what we've got," said Lisa Hornby, a fixed-income fund manager at Schroders in New York. "The market's dead right -- the Fed has adjusted to the market consistently."
Before it's here, it's on the Bloomberg Terminal.
LEARN MORE