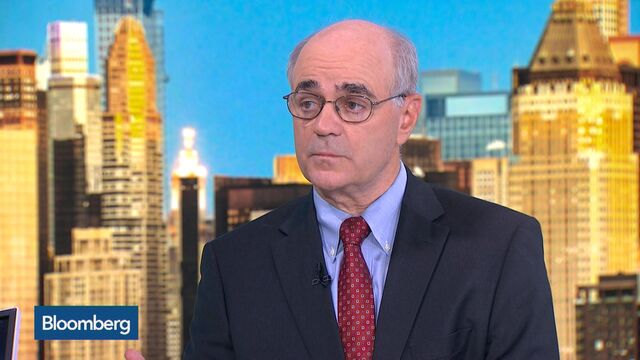 Federal Reserve-watching can be a guessing game, and August and September are a perfect case in point. 

Federal funds futures markets priced in little chance of an interest rate increase immediately after the July meeting of the U.S. central bank. They then began to indicate that investors saw it as an increasing possibility before sharply retracing. Much of the uncertainty stemmed from mixed readings on the economy: July jobs numbers were strong yet August's data came in weak, for instance. Some of the gyrations occurred as Fed officials voiced their views on the economic outlook, as you can see in the chart below. 


Here are the dates that moved the dial on expectations for a rate increase. These may prove to be useful context as the Fed meets to discuss rates in Washington, because the data points could bear on Wednesday's decision, which is scheduled for release at 2 p.m. 
July 29: GDP disappoints
The U.S. economy stumbled in the first half of 2016 as companies retrenched, a Commerce Department report showed. Gross domestic product for the second quarter grew at a 1.2 percent annualized rate, less than half of the advance projected by economists in a Bloomberg survey, according to the report. That number has since been revised down to show that the economy expanded at a 1.1 percent rate. 
August 5: Solid payrolls
 July payrolls came in at 255,000, a figure that beat expectations. The number was later revised to 275,000. 
August 17: July minutes
Fed minutes showed that officials were divided in July over the urgency to raise interest rates again, with some preferring to wait because inflation remained benign and others wanting to go soon as the labor market neared full employment.
August 26: Yellen speaks
Yellen gave a speech at the Kansas City Fed's annual policy retreat at Jackson Hole, Wyoming, that left September on the table without trying to convince markets that an increase was imminent.  "In light of the continued solid performance of the labor market and our outlook for economic activity and inflation, I believe the case for an increase in the federal funds rate has strengthened in recent months," she said. 
September 1: ISM dips
The Institute for Supply Management's manufacturing index pulled back to 49.4, the first time it slipped below the 50 mark that separates expansion and contraction since February. It was followed a few days later by a weak services index reading. 
September 2: Payrolls slow
Employers added 151,000 jobs to payrolls in August, missing the 180,000 gain projected in a Bloomberg survey of economists. 
September 8: Brainard announced
When the Fed announced that Lael Brainard would give a speech just before the FOMC's self-imposed pre-meeting quiet period, some economists circulated notes suggesting that she could be speaking to signal a rate hike. The speech had been scheduled and on the host's website prior to the Fed's announcement of the event.
September 12: Brainard speaks
Brainard's much-anticipated speech was uniformly dovish, emphasizing that risks to economic momentum remain and arguing that it made sense for the Fed to show patience in raising rates. "The case to tighten policy preemptively is less compelling" in an environment where declining unemployment has been slow to spur faster inflation, Brainard said. 
So there you have it. There have been bright spots, but there are enough clouds on the outlook to make investors pretty sure that we won't be seeing a September increase. For what it's worth, economists agree: they assign just a 15 percent chance of an increase this month, based on a Bloomberg survey, though they see a 54 percent probability of a hike in December. 


Before it's here, it's on the Bloomberg Terminal.
LEARN MORE