Some of Leon Cooperman's Largest Holdings Are Tumbling
By , , , , and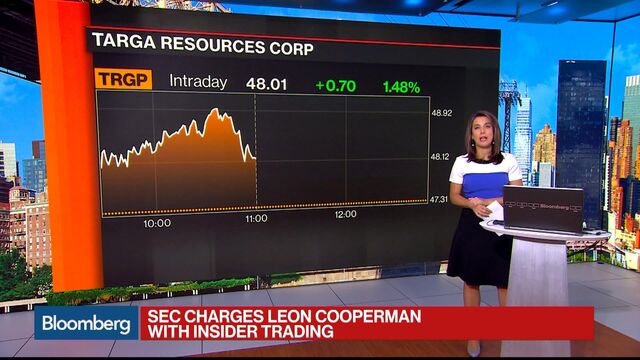 Shockwaves were felt throughout the hedge fund industry this morning when one of its most prominent members was charged with insider trading by the SEC.
Leon Cooperman, billionaire hedge fund manager and CEO of Omega Advisors Inc., was accused of insider trading by U.S. regulators over his buying and selling of Atlas Pipeline Partners. According to the filings, Cooperman allegedly used his status as one of Atlas's largest shareholders to gain access to confidential information and earned substantial illicit profits by buying securities in Atlas before the sale of a company asset.

Cooperman sent a letter to investors rejecting allegations of unlawful conduct. Still, given his status as a major shareholder in a number of publicly traded companies, spillover effects were being felt in some of his largest holdings as traders rushed to the exits in case Cooperman's funds are required to sell out of their positions. 

Stocks in which Omega owns a substantial portion of shares outstanding, including First Data Corp., Altisource Portfolio Solutions, HRG Group Inc., and Navient Corp., sold off sharply when news of the charges hit the wires at 10:47am New York Time.
Before it's here, it's on the Bloomberg Terminal.
LEARN MORE