Networking
Republicans Build New Social Media App to Boost Voter Registration
The "Lead Right 2016" app is part of the GOP's effort to close the gap between Democrats and Republicans.
By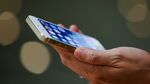 Republicans have been quietly building a new social media app meant to enlist ordinary voters to help register friends to vote, make donations or volunteer -- and win prizes along the way, organizers say.
The "Lead Right 2016" app is part of the GOP's effort to close the gap between Democrats and Republicans when it comes to technology, said Darren Bolding, chief technology officer for the Republican National Committee.
The app is designed to spur Republican voter registration by allowing users to share names in their cellphone contacts file with the app.
The cellphone data will give the RNC a better picture of the people in the users' personal networks, so the party can ask individuals to reach out to friends and family who may be persuadable targets.
"This is pretty much identical to what Obama's campaign was doing in 2008 and 2012 with Facebook friends," said Thomas Peters, founder and CEO of uCampaign, a tech startup that designed the app and did digital grassroots work for Ted Cruz's presidential campaign.
The new app is available for anyone to download, Peters said. The app feeds into the RNC's absentee and early voting programs, Bolding said. The RNC can match the names against voter registration files and alert the user if someone in their address book isn't registered.
"What we are doing on the data-matching side is showing folks who needs to receive what message – rather spamming their whole contact list," Peters said. "This is the trade-off to have an effective tool, and our committed supporters have loved the feature."
The company uCampaign also developed the Trump campaign's "America First" app, which has been downloaded approximately 40,000 times, said Keith Urbahn, founding partner at Javelin, the communications firm for uCampaign. 
The new RNC app can work with the Trump app and others as well. It's an umbrella app designed to bring data and technology for GOP campaigns across the country into one place, Urbahn said.
To protect privacy, the Lead Right app requires users to double opt-in to allow data to be shared.
After users log in to the app, they can choose which campaigns can send them push notifications, send personal invitations to friends and family, help friends register to vote, post messages to a news feed, or "create community among themselves and talk about issues they're passionate about," Peters said.
It's a safe place to vent or debate, he said.
"On Twitter things can get pretty nasty pretty quick," Peters said.
If users are active with, say, Kentucky Senator Rand Paul's campaign, they get points that make them eligible for swag, such as a free T-shirt, the organizers said.
Peters said the project has been a dream since the night of the 2012 general election "when things didn't go so well" for Republicans. Peters said he was sifting through his Facebook feed reading notes about his family and friends in Michigan talking about how they'd tried to do their bit for Mitt Romney, but there just weren't enough votes. Peters said people don't have a lot of free time in their day, but they make time for social networking like Facebook, so he set out to create a political app that could compete for their attention.
"The RNC is the first major party to have its own GOTV smartphone app," Urbahn said. "There isn't anyone utilizing as much data and offering as many ways for activists to engage as we are with uCampaign's apps."