Leon Cooperman Defends Atlas Trades, Denies Any Wrongdoing
By
'We did nothing improper,' he says in five-page client letter

Contact with companies is appropriate, necessary, he says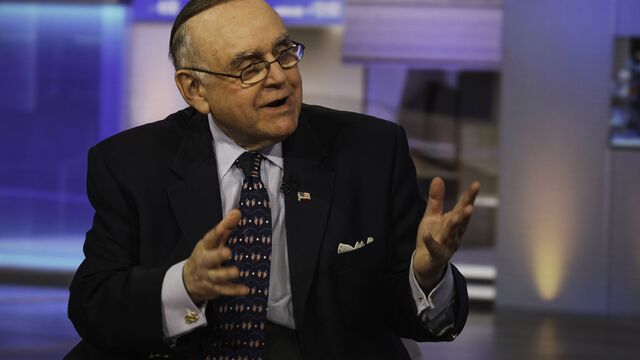 Investor Leon Cooperman defended his trading in Atlas Pipeline Partners and said neither he nor his hedge fund engaged in unlawful conduct.
"We have done nothing improper and categorically deny the commission's allegations," Cooperman said in five-page letter to clients Wednesday after being accused of insider trading by the U.S. Securities and Exchange Commission.
Cooperman said his contacts with Atlas Pipeline Partners executives were appropriate and followed his long-held investment philosophy. The SEC said Cooperman used his status as one of Atlas's largest shareholders to gain access to confidential information from a company executive. He earned substantial illicit profits by buying securities in Atlas before the sale of a company asset in 2010, which caused shares to jump 31 percent, the SEC said.

"I have throughout my 50-year career in the securities industry firmly believed in detailed, fundamental research," he wrote. The approach involves "direct face-to-face interactions with company management. Such exchanges of information with company management are appropriate, well established in the industry, and even necessary," he said.
Here are some excerpts from the letter:
Omega first invested in Atlas in June 2007 and acquired more than 1.9 million shares for about $44 a share, or more than $80 million worth of Atlas shares. Omega invested in the company based on the research and recommendation of a former Omega analyst who left the firm several years ago.


Atlas was a company controlled by the Cohen family and Cooperman knew the family members for years. Edward Cohen is the chairman of Atlas.


Cooperman said Omega added more than 2 million shares from 2007 through 2009, at prices between $5.10 to $43 a share. By July 2010, the hedge fund had established a position in the company of more than 4 million shares at a cost of more than $150 million.


Cooperman said the Atlas purchases cited by the SEC were made for two managed accounts. Before the July 13 purchases, the accounts had between 0.9 percent and zero of their net asset values invested in the company, while seven other Omega accounts had between 1.4 percent and 1.6 percent of their net asset values invested in the stock.


Cooperman said he didn't buy Atlas shares in July 2010 for any of the Omega funds in which he had his own money in. The shares that were bought for two of the Omega's clients in July 2010 and represented an "insignificant" investment for Omega. 


Omega bought a total of 343,600 Atlas shares for the two clients between July 13, 2010 and July 19, 2010 at an average price of less than $11 a share or a total investment of $3.8 million. That represented less than 0.08% of Omega's assets under management at the time. 


Omega already had bought about $152 million in Atlas stock before July 2010. The additional $3.8 million investment represented a 2.5 percent increase in Omega's total investment in Atlas at the time.


Cooperman said Omega didn't sell shares in Atlas after its July 28, 2010, announcement that it had sold a plant. He said Omega didn't sell any shares for more than one year after the announcement and had instead continued to buy the stock adding more than 100,000 shares in August and September 2010. That resulted in an investment of more than four million shares. 


Cooperman said Omega sold 6,100 shares in August 2011 but continued to hold its investment as the stock fell. Omega completely sold the investment last year.