markets
Five Things You Need to Know to Start Your Day
Get caught up on what's moving markets.
By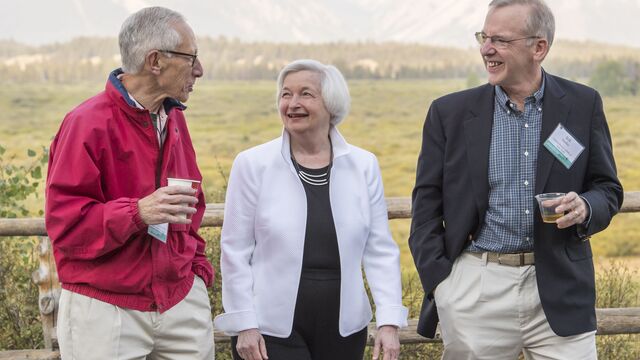 Want to receive this post in your inbox every morning? Sign up here.
It's Fed day, the Bank of Japan shifts policy, and stocks are rising. Here are some of the things people in markets are talking about today.
Fed decision
At 2 p.m. ET the Federal Open Markets Committee will release its latest monetary policy decision. With market-implied odds of an interest rate rise hovering around 20 percent, tightening today would come as a major surprise to investors, even as some argue that the time is right to hike. With the presidential election looming, a decision to delay raising rates potentially comes with political baggage. Federal Reserve Chair Janet Yellen will hold a press conference following the decision at 2:30 p.m. ET. 
Bank of Japan shift
The Bank of Japan said it is shifting the focus of its monetary policy from expanding the money supply to controlling interest rates in a statement released overnight. While the yen weakened in the immediate aftermath of the announcement, it has since reversed that move to trade at 101.37 to the dollar by 6:18 a.m. ET. The biggest move following the announcement was in Japanese bank shares, with the 87-stock Topix Banks Index surging 7 percent by the close of trading, while Japan's 10-year government bond yield turned positive for the first time since March. The tweaks to policy are likely an attempt to avoid negative side effects from quantitative easing, signaling a potential change in the way the world views such policy.
Markets rise
The MSCI Asia Pacific Index climbed 1.4 percent overnight with Japan's Topix index jumping 2.7 percent in the wake of the Bank of Japan decision. In Europe, the Stoxx 600 Index was 0.9 percent higher at 6:09 a.m. ET with banks leading the gains. S&P 500 futures gained 0.4 percent.
Oil jumps
A barrel of West Texas Intermediate for November delivery was trading higher at $45.00 at 6:10 a.m. ET after OPEC turned next week's informal meeting in Algiers into a formal session. A Bloomberg survey shows that oil analysts do not expect an agreement over a production freeze to be reached given internal tensions within the group. On the supply side, a tanker full of oil has left Libya for the first time since 2014 after fighting there subsided. 
Trump loses the high income vote
Those earnings higher incomes are more likely to vote for Democratic nominee Hillary Clinton than Republican Donald Trump, according to a Bloomberg Politics poll, reversing a trend among that demographic to vote GOP. Meanwhile, Trump is coming under scrutiny over his dealings with charities and social media misfires by members of his family.
What we've been reading 
This is what's caught our eye over the last 24 hours.
Before it's here, it's on the Bloomberg Terminal.
LEARN MORE