Duterte Softens U.S. Troop Stance, Curses EU on Drug War
By
Philippine leader flashes EU the middle finger in fiery speech

S&P says predictability of policymaking "diminished somewhat"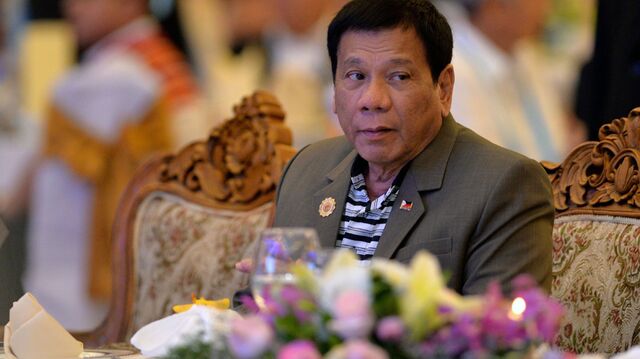 In a pair of passionate speeches, Philippine President Rodrigo Duterte first acknowledged that his country needed American troops in the South China Sea, then assailed the U.S. and the European Union over their criticism of his anti-drug war.
A week after he called for the end of joint patrols with American troops in the South China Sea and the withdrawal of U.S. forces from Mindanao, Duterte on Tuesday said that he only wanted the soldiers out to ensure the success of peace talks with Muslim rebels.
"I said there will be some time in the future when I'll ask the special forces to leave," Duterte said in a speech to soldiers stationed near his home in Davao. "I never said, 'Go out of the Philippines.' For after all, we need them in China Sea," he added. Duterte also maintained that the Philippines would not go to war with China over territories in the water, saying it will only result in a "massacre."
The U.S. military's alliance with the Philippines has for decades been a bedrock of American influence in the region, where tensions run high over China's claims to more than 80 percent of the South China Sea. Shortly after Duterte took office in late June, an international arbitration panel ruled that China's claims had no legal basis -- a win for the Philippines in a case brought by Duterte's predecessor.
For an explainer on China's South China Sea territorial disputes, click here
While Duterte has said he'll respect the alliance he's repeatedly stressed the need for an "independent foreign policy" and questioned America's willingness to intervene if China were to seize territory in the South China Sea.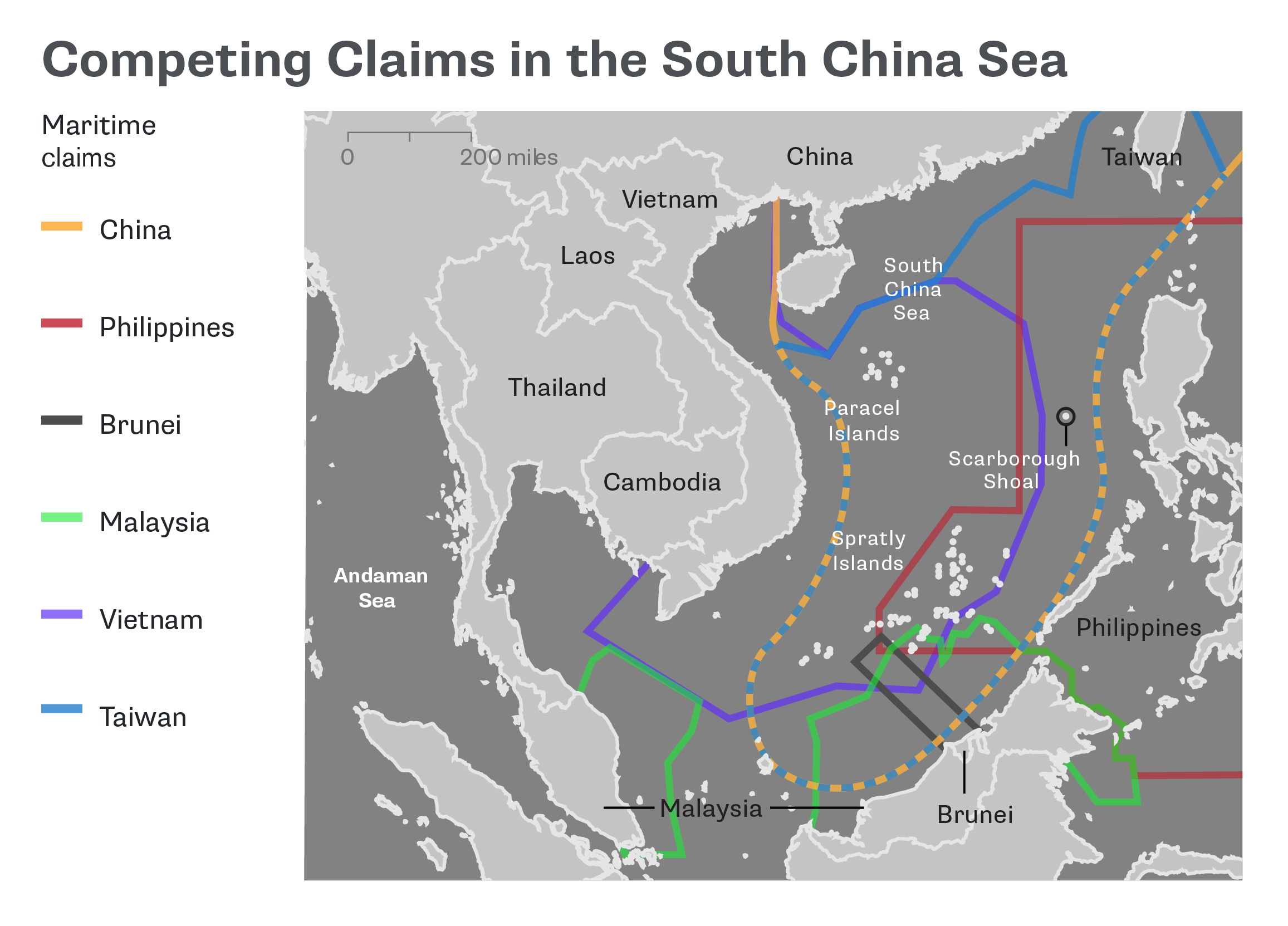 'Middle Finger'
Later in the evening, in an obscenity laced address to local leaders in Davao, Duterte rejected outside criticism of his calls for extrajudicial action to stamp out illegal drug use, which has seen more than 3,000 people killed in less than three months.
"I've read the European Union's condemnation against me. I tell them, fuck you. You're doing it in atonement for your sins," Duterte said, referring to recent calls for an end to the extrajudicial killings by the European Parliament and a resolution directing its 28 member countries represented in Manila to monitor human rights abuses in the Philippines. He spoke in a mixture of languages and switched to English for the expletive.
"They are strict now because there's guilt," Duterte said. "Who did I kill, assuming that it's true? 1,700. Who are they? Criminals. You call that genocide? How many have they killed?'' Duterte added, before flashing a middle finger that was met by applause from the audience.
"We don't comment on comments," EU Ambassador Franz Jessen said in a statement. "The European Union and the Philippines enjoy good relations, and we will continue to discuss this issue, among many others, in our bilateral contacts with the authorities."
Duterte also accused the U.S. of hypocrisy over its criticism of the drug war, claiming that America had "started the gross violations of human rights in this country" during clashes with the indigenous Moro people in 1906.
While running for office Duterte promised a ruthless campaign that would suppress illegal drugs within six months. Duterte has lashed out at any criticism of his campaign, unleashing a tirade that prompted U.S. President Barack Obama to cancel a meeting with him planned on the sidelines of an Asian leaders summit earlier this month.
Stability Diminished
Alleged "extrajudicial killings" under Duterte "could undermine respect for the rule of law and human rights" and pose challenges to democratic institutions, S&P Global Ratings said in a statement. "When combined with the president's policy pronouncements elsewhere on foreign policy and national security, we believe that the stability and predictability of policymaking has diminished somewhat."
Finance Secretary Carlos Dominguez disagreed with S&P, telling reporters that the administration's message had been "clear and consistent." He said the government's focus on growth is sustainable and will lift more Filipinos out of poverty.