business
Cooperman Says 'I Won't Let These People Destroy My Legacy'
By
Addresses SEC allegations in conference call with investors

Earlier issued five-page letter to clients denying wrongdoing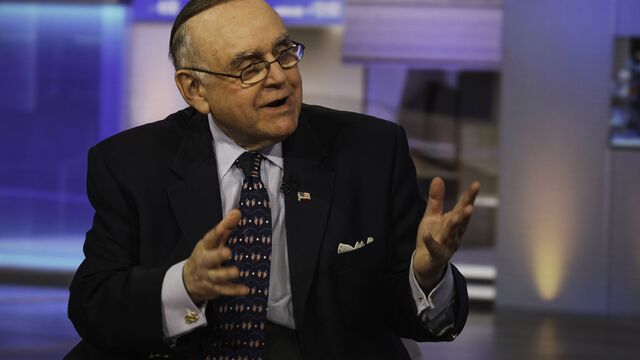 Omega Advisors founder Leon Cooperman told clients he plans to fight insider trading charges and refused an opportunity to settle the case.
"It took me 50 years of hard work and playing by the rules to get where I got and I'm not going to let these people destroy my legacy," Cooperman said on a conference call Wednesday with the firm's clients. "We could have settled this matter with the SEC for an amount which is far less than what I donate to charity every year, but I refuse to do so because of my belief that we acted appropriately and lawfully."
The Securities and Exchange Commission today said Cooperman used his status as one of Atlas Pipeline Partners' largest shareholders to gain access to confidential information from a company executive. He earned substantial illicit profits by buying securities in Atlas before the sale of a company asset in 2010, which caused shares to jump 31 percent, the SEC said.
Cooperman defended his trading in Atlas and said investment decisions were made based on research and the stock's fundamentals. He also took an opportunity to make a promise to investors.
"If we conclude this is a distraction, such a distraction, and we can't do the job, we're going to voluntarily give you back your money," he said. "We're not going to wait for you to ask for your money back. The portfolio is liquid. We like what we own. We have no need for any forced selling."
For a QuickTake explainer on the charges against Cooperman, click here
Cooperman said his funds are doing well this year. The Omega Credit Opportunities Fund is up more than 13 percent, the Omega Equities fund has gained more than 5 percent and the firm's main fund is up over 3 percent through Sept. 20, he said.
Cooperman's call followed a five-page letter he sent to investors earlier today in which he denied any wrongdoing.
Before it's here, it's on the Bloomberg Terminal.
LEARN MORE