Diamond's Atlas Sees Opportunity in Europe's Smaller Banks
By , , and
Bob Diamond says 'we need to look at opportunity' in EU banks

Banks across Europe are 'close to capitulation': Diamond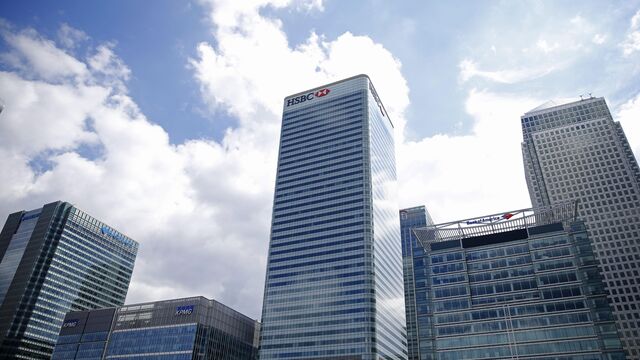 Bob Diamond, the ex-Barclays Plc chief executive officer, said his Atlas Merchant Capital LLC private-equity business sees opportunity in smaller European banks as their bigger rivals face ongoing scrutiny from regulators.
Eight years after the financial crisis, banks "are getting close to capitulation," because of legal and credit provisions, Diamond said in a Bloomberg TV interview at the U.S.-Africa Business Forum in New York on Wednesday. "We need to look at the opportunity at the smaller banks and medium-sized banks," including Italian lenders, he said.
Investment funds have bought up tens of billions of dollars of European banks' unwanted assets since the financial crisis forced many lenders to seek state bailouts. Shares in the continent's biggest banks, including Deutsche Bank AG, UniCredit SpA and Banco Popular Espanol SA, have tumbled this year as they continue to struggle with bad loans, litigation and a wave of capital rules that regulators introduced to prevent another crash.
"We've seen tremendous opportunities in investing in the second-tier banks across Europe," Diamond said. "In Europe, we're eight years down the path and we're still resolving non-performing loans, we're still resolving credit provisions, we're still resolving legal charges."
Too Big
Regulators still believe that many of the world's biggest banks are 'too-big-to-fail' or 'too-complex-to-manage,' said Diamond. Those lenders are likely to face more requests to have "buffer upon buffer upon buffer" of funds to protect against possible losses while getting fined for misdeeds and being forced to take fewer risks with customers' deposits, he said.
"The elected officials don't believe that too-big-to-fail or too-complex-to-manage has been eradicated or can be eradicated," said Diamond, adding that his fund is also looking at investing in insurance firms and broker-dealers in U.S. "The investing opportunity, the growing opportunity is the banks below that level."
Diamond, who left Barclays after regulators fined the lender for rigging the London interbank offered rate, started Atlas Merchant Capital at the end of 2013. He's set up a fund to invest in companies in developed countries.
One Deal
The ex-Barclays chief has been looking for potential investments in Europe since at least January 2015, when he described a "terrific" opportunity to purchase banks in the Europe. He said that he's signed one deal that hasn't yet closed and that the business is looking at a number of others. Atlas Merchant doesn't list any European investments on its website.
Atlas Merchant is among funds that have expressed interest in Italy's Popolare di Vicenza and Veneto Banca, the two banks now owned by a government-orchestrated rescue fund, MF reported on Sept. 6. Atlas Merchant had previously bid for Italian asset manager Arca SGR, which is part-owned by the two lenders, last year in a deal that valued the company at as much as 700 million euros. 
Diamond started and helps run Atlas Mara Ltd., a publicly-traded firm that has invested in banks across Africa, including Union Bank of Nigeria Plc. Shares have slumped about 70 percent since its 2013 initial public offering after commodities prices collapsed and currencies across the continent tumbled against the dollar.
"These headwinds will become tailwinds," Diamond said. "We're building a business, this isn't a passive investment."