markets
A Bunch of Apple Insiders Sold Stock at Exactly the Wrong Time
By
Five executives cut stakes in August, most since at least 2004

Stock up 7 percent this month, partly helped by Samsung's woe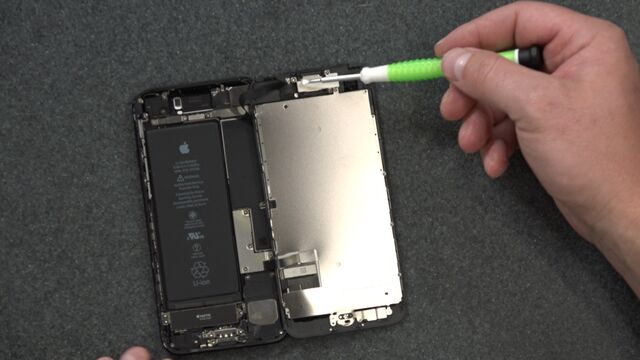 Fund managers weren't the only ones who were left out of Apple Inc.'s biggest rally in five years.
Five executives sold shares in August prior to the stock's surge as the technology giant introduced new versions of its smartphone. Top officials including the chief financial officer and the general counsel offloaded shares in what was the busiest month for insider sales since at least 2004, according to regulatory filings compiled by InsiderInsights.com and Bloomberg that excluded automatic transactions and those related to options.

Increased selling among the highest-ranked officials coincided with a growing number of fund managers giving up on the stock after it tumbled 9.2 percent in the first six months of the year. That damage was undone amid better-than-expected orders for the new iPhone 7 and Samsung Electronics Co.'s troubles with its latest phone model, delivering a fresh lesson to investors that timing the stock market presents a challenge.
"I have no doubt all those insiders who sold in August wish that they had held on for a month or two," said Jonathan Moreland, director of research at InsiderInsights.com, a New York-based firm that analyzes insider transactions. "Some benefit of the share prices is coming from that surprising bad news from a competitor that they couldn't have known when they sold."
CFO Luca Maestri and General Counsel Bruce Sewell are among Apple insiders who sold a combined $18.3 million worth of shares last month. While the amount pales in comparison to the company's $610 billion market value, it breaks a four-year trend in which deliberate selling was almost non-existent among insiders.
Apple spokeswoman Kristin Huguet declined to comment.
The cluster of disposals occurred as investors soured on the stock after Apple ended 13 straight years of uninterrupted sales growth earlier this year. The number of its institutional owners has fallen 1.8 percent to 3,828 since June, as 292 firms sold out of their positions entirely, a 27 percent increase from three months ago, according to regulatory filings compiled by Bloomberg.
Both the insiders and professional managers missed out on the biggest rally in five years as the stock surged 11 percent last week. Concern over the company's slowdown eased after T-Mobile US Inc. and Sprint Corp. said pre-orders for the new models were almost four times that of previous models while Samsung started a recall of the explosion-prone Galaxy Note 7 smartphone.
Apple retreated for a third session Monday, falling one penny to $113.57 after closing Thursday at the highest level of the year.
— With assistance by Alex Webb
Before it's here, it's on the Bloomberg Terminal.
LEARN MORE