Global Fund Love Affair With Emerging Bonds Survives Selloff
by
Amundi, Carmignac Gestion see opportunities as yields climb

Global fund managers have biggest EM holdings since 2012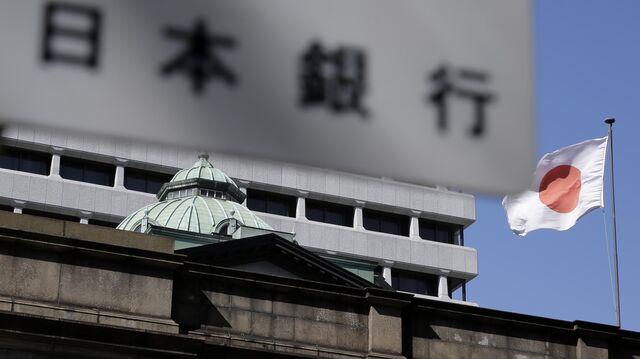 Tumbling bond prices are doing little to dull the clamor for emerging-market debt among global investors.
Amundi Asset Management and Carmignac Gestion, together overseeing $32 billion in funds with remits to invest anywhere in the world, have been adding developing-nation notes to their portfolios since the selloff started on Sept. 8. AllianceBernstein LP, which has increased allocations to 12 percent from 7 percent in its $5.7 billion fund since March, is keen to buy more if prices fall further from six-week lows.

This month's rout pushed average yields on emerging-market bonds to 4.4 percent, the cheapest relative to their more advanced peers since early August, according to a Bloomberg index. Global investors who usually allocate the bulk of their portfolios to developed countries are betting the retreat will be short-lived as economic forecasts for developing nations improve and near-zero rates elsewhere leave little alternative to higher-yielding assets.
"We are not very concerned longer term about emerging markets because real rates in the developed world will remain very low while their monetary and fiscal policies get looser and looser," said Joseph Mouawad, a Paris-based analyst at Carmignac, which bought Mexican, Russian and Malaysian debt in the selloff.
Carmignac's 21 billion-euro ($23.5 billion) multi-asset fund has7.9 percent in developing-country bonds, up from 2.8 percent at the start of the year. That mirrors a broader shift among the biggest global bond funds into riskier assets. Average allocations have jumped almost 4 percentage points this year to 16.5 percent in July, according to a Morningstar Inc. survey of 96 U.S.-domiciled global funds.
A 22 basis-point average increase in emerging-country sovereign yields since the slump started has created a buying opportunity for those money managers who don't foresee a repeat of the taper tantrum of 2013 that was triggered by the Federal Reserve outlining plans to phase out stimulus.
Below Zero
Not only is $8.3 trillion of debt trading at below-zero yields, but growth is accelerating in some of the biggest emerging economies. Brazil and Russia are on the cusp of pulling out of recessions while foreign reserves of developing countries are on the rise again after sinking to a three-year low in March. "Macro resilience" has increased since the 2013 bond selloff, Morgan Stanley analysts said in a research note on Tuesday.
"This correction is creating opportunities for investors," said Myles Bradshaw, a London-based money manager at Amundi's $7.4 billion Bond Global Aggregate fund, highlighting the securities of state-linked Brazilian oil companies, and local-currency debt in Russia and India. "We're looking at a world were there's volatility, but really we're in a stable global scenario with a very steady, slow increase in U.S. rates," he told Bloomberg Radio on Sept. 14.
Even after sovereign Eurobond yields fell a percentage point in the first eight months of this year, an investor will still earn 381 basis points more on an emerging-market note than an equivalent government bond in the developed world, according to Bloomberg indexes. That spread narrowed to 365 basis points on Sept. 8, the lowest since November.
For active fund managers, a key risk is that the selloff may gather pace if a sudden shift in sentiment causes a reversal of the $20.5 billion that flowed into passive emerging-market bond and equity funds in the past 16 weeks. Already last week exchange-traded funds dedicated to developing countries attracted money at the slowest pace in three months.
BlackRock Inc. warned investors this month to be more selective because a change in developed-world monetary policy could spark such a reversal. The market-implied odds of a Fed rate increase in 2016 are more than 55 percent and speculation is mounting that Japan's central bank may seek to scale back an asset-buying program at its Sept. 20-21 policy meeting by reducing purchases of long-term bonds.

The wider market is more optimistic, with 54 percent of recipients polled in a survey published Sept. 14 by NN Investment Partners, a money-manager spun out of Dutch financial firm ING Groep NV with $219 billion under management, saying they expect institutional investors to raise exposure to emerging-market debt in the next three years.
AllianceBernstein is waiting to see whether this week's Fed meeting will trigger a further selloff.
"If emerging-market valuations cheapen, we would consider adding more," said Matt Sheridan, a money manager at AllianceBernstein's Global Bond Fund in New York.
Before it's here, it's on the Bloomberg Terminal.
LEARN MORE