Bayer Mulls Dropping Monsanto Name as Brand Headache Cure
by , , and
Executives aiming to build on consumer trust in Europe

The companies can "get beyond this image and reputation thing"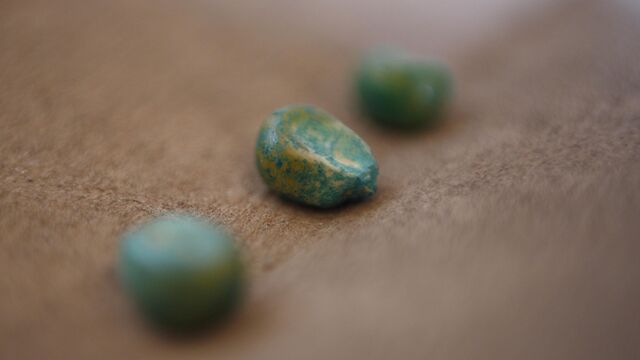 With Bayer AG's proposed $66 billion purchase of Monsanto Co., the company that invented Aspirin is poised to take on one of the world's biggest corporate headaches. A potential cure: dropping the Monsanto name.
The German drug and chemical conglomerate is considering that move to avoid sullying its reputation, according to people familiar with internal discussions at Bayer who asked not to be named because the talks are private. No decision has been made, and Bayer's managers will have some time to think: thanks to antitrust reviews in some 30 jurisdictions worldwide, the purchase isn't likely to be completed before late 2017.
Even if the deal goes through as proposed, merging the two companies into the world's top maker of seeds and crop chemicals will be a challenge. Bayer will need to integrate a company known for making the herbicide Agent Orange for use in the Vietnam War and tangling with environmental groups over genetically-modified crops.
One possibility would be to market Monsanto products such as seed corn and Roundup herbicide under the Bayer CropScience name, said Joachim Kregel, who represents independent investors at the German shareholder association SdK. Though Bayer has also faced criticism from environmentalists, it's perhaps best known as the company that brought Aspirin to market, in 1899. In May, it topped a ranking of the world's most reputable pharmaceutical brands from the Reputation Institute, a marketing consultancy.
"If anyone can do it, it's Bayer," Kregel said.
In an interview with Bloomberg TV last week, Monsanto Chief Executive Officer Hugh Grant signaled he's open to a change.
Reputation Thing
"I've been very flexible," Grant said after the deal was announced on Sept. 14. "The key is less about the name and more about the products developed."
At a question-and-answer session with Grant, Bayer Chief Executive Officer Werner Baumann said there's an opportunity for the companies to jointly "get beyond this image and reputation thing" by building on the trust Bayer enjoys in Europe.
Environmentalists have campaigned against the deal since talks were first disclosed in May, with celebrities such as Mark Ruffalo and Bianca Jagger tweeting in opposition. Opponents have argued that combining the companies will drive up prices for farmers and increase the spread of genetically-modified seeds. Bayer and Monsanto counter that combining will leave them better able to research new products to help farmers produce more food. U.S. regulators say food from genetically engineered plants is as safe as that from non-genetically engineered sources. The European Union also has approved GMO products for sale.
The U.S. Senate Judiciary Committee will take a first look at the Bayer-Monsanto deal on Tuesday in a hearing on mergers in the agriculture industry. The proposed purchase comes after a pending deal between Dow Chemical Co. and DuPont Co. and China National Chemical Corp.'s planned takeover of Syngenta AG. 
Also on Tuesday, Bayer told analysts and investors that it plans to boost the return on sales in the agriculture business to 30 percent in the third year after the deal is closed, from 27 percent in 2015. On Wednesday, Germany's Green Party plans to raise antitrust and reputation concerns over the Bayer-Monsanto deal at a session of parliament in Berlin.
Forced Labor
Bayer is no stranger to controversy. In 2011, the company paid $750 million to settle lawsuits that claimed a strain of its genetically-modified rice had tainted other crops; Bayer said that it had acted responsibly in handling the biotech rice, but wanted to resolve the litigation so it could move forward. Environmentalists have called on it to stop selling any GM seeds.
In 2013, Greenpeace activists climbed to the roof of the Cologne convention center -- where Bayer was holding its annual shareholder meeting -- to hang a banner accusing the company of killing bees with its pesticides. Bayer says bee-colony losses can be attributed to a range of factors, including agriculture and crop management.
Further back in its corporate history, the company was part of I.G. Farbenindustrie AG, a Nazi-era conglomerate that used slave labor and made Zyklon B, the gas used to kill millions at Hitler's death camps. In 1995, a top Bayer executive apologized for I.G. Farben's role in the Holocaust.
The Monsanto deal will give Bayer the opportunity to redeem a tarnished brand and highlight the benefits of the company's products, said Marc Tuengler, chief of DSW, a German association that advises small investors on proxy votes.
"With the right signals, the right decisions, Bayer can show what will be changed," Tuengler said. "Monsanto has a better chance of improving its reputation under Bayer's roof."
Before it's here, it's on the Bloomberg Terminal.
LEARN MORE