London's Muslim Mayor Khan Says He'd Introduce Trump to His Wife
By and
Labour Mayor Khan comments in Bloomberg Television interview

Khan family are 'proud Brits, proud Londoners, proud Muslims'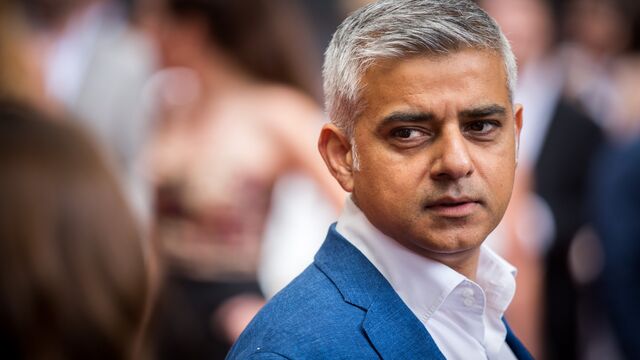 London Mayor Sadiq Khan said he'd introduce Donald Trump to his wife and teenage kids to allay concerns the U.S. Republican presidential nominee has expressed about Muslims.
"I'd introduce Donald to my wife and my children: proud Brits, proud Londoners, proud Muslims," Khan told Bloomberg Television's Tom Keene on Sunday during a visit to New York, when asked how he would respond to Trump's comments about Muslims. "I'd take him to parts of London that are incredibly diverse."

Trump stoked controversy during his campaign to secure the Republican nomination by saying he would ban Muslims from entering the U.S. In the ensuing presidential campaign, he has further alienated Muslims by taking a swipe at the parents of a Muslim-American war hero killed in Iraq, and by pledging to bring in "extreme vetting" for immigrants from certain countries, including Syria.
For his part, the opposition Labour Party's Khan beat his Conservative rival Zac Goldsmith to win the mayoralty in May, becoming the first Muslim to lead the city. The victory came in spite of Goldsmith and then Prime Minister David Cameron questioning whether Khan's links in the Muslim community made him a suitable person to keep the U.K. capital safe.
"There are challenges, as there are in cities all over the world where you've got two, three generations of Londoners living side-by-side," Khan said. "Not in silos; integrated."
Before it's here, it's on the Bloomberg Terminal.
LEARN MORE