Congo's Government Says at Least 17 Dead in Capital Protests
by
Rights leader says police used live ammo against demonstrators

Opposition groups march against delay in presidential election
At least 17 people were killed in violence in the Democratic Republic of Congo's capital, the government said, as the political opposition escalated its calls for President Joseph Kabila to step down.
Three of the dead were policemen and the others civilians, Interior Minister Evariste Boshab told reporters Monday in Kinshasa, criticizing "insurrectionist" acts of "vandalism and destruction." One policeman was burned alive, he said.
The Congolese Association for Access to Justice counted 25 dead, Georges Kapiamba, president of the human rights watchdog, said on his Twitter account. At least seven people were shot when police fired live rounds at opposition, he said earlier by phone.
Congo, Africa's biggest copper producer, has never had a peaceful transfer of leadership. Kabila, in power since 2001, won elections in 2006 and 2011 but is prevented by the constitution from running for a third term. He could remain in power for longer as the electoral commission seeks a postponement of polls originally scheduled for November.
The protest started Monday when several thousand opposition supporters headed toward Avenue Lumumba, the main route from the airport to the city center. Opposition parties, led by the Union for Democracy and Social Progress, planned to march to the national electoral commission to demand that the body, known as CENI, calls the election.
City 'Paralyzed'
Protesters and security forces clashed in front of the opposition's headquarters opposite the parliament as demonstrators unsuccessfully tried entering the government district where the electoral commission is based. As violence intensified, protesters threw molotov cocktails and sacked the ruling party's offices and public buildings in the city, Boshab said.
"We are willing to sacrifice ourselves to win this struggle," Josel Munadadi, secretary-general of the UDPS youth league, said earlier on Monday. "The city is paralyzed, we are ready to fight all forms of dictatorship." Authorities also arrested Sonia Rolley, a journalist working with Radio France Internationale, Kapiamba said. A researcher with Human Rights Watch, Ida Sawyer, said on Twitter that at least two protesters were killed opposite the country's parliament building.
CENI's president, Corneille Nangaa, on Saturday asked the constitutional court to officially postpone the vote. The ruling party is in the process of negotiating a transitional period with some opposition parties during which Kabila will remain head of state until the elections can be held.
The UDPS and other major opposition parties, including the Movement for the Liberation of Congo and a bloc supporting presidential hopeful Moise Katumbi, have boycotted the talks and continue to call for Kabila to step down when his mandate ends on Dec. 19.
The restart of talks, due on Monday, has been delayed until Tuesday, the African Union said earlier in an e-mailed statement.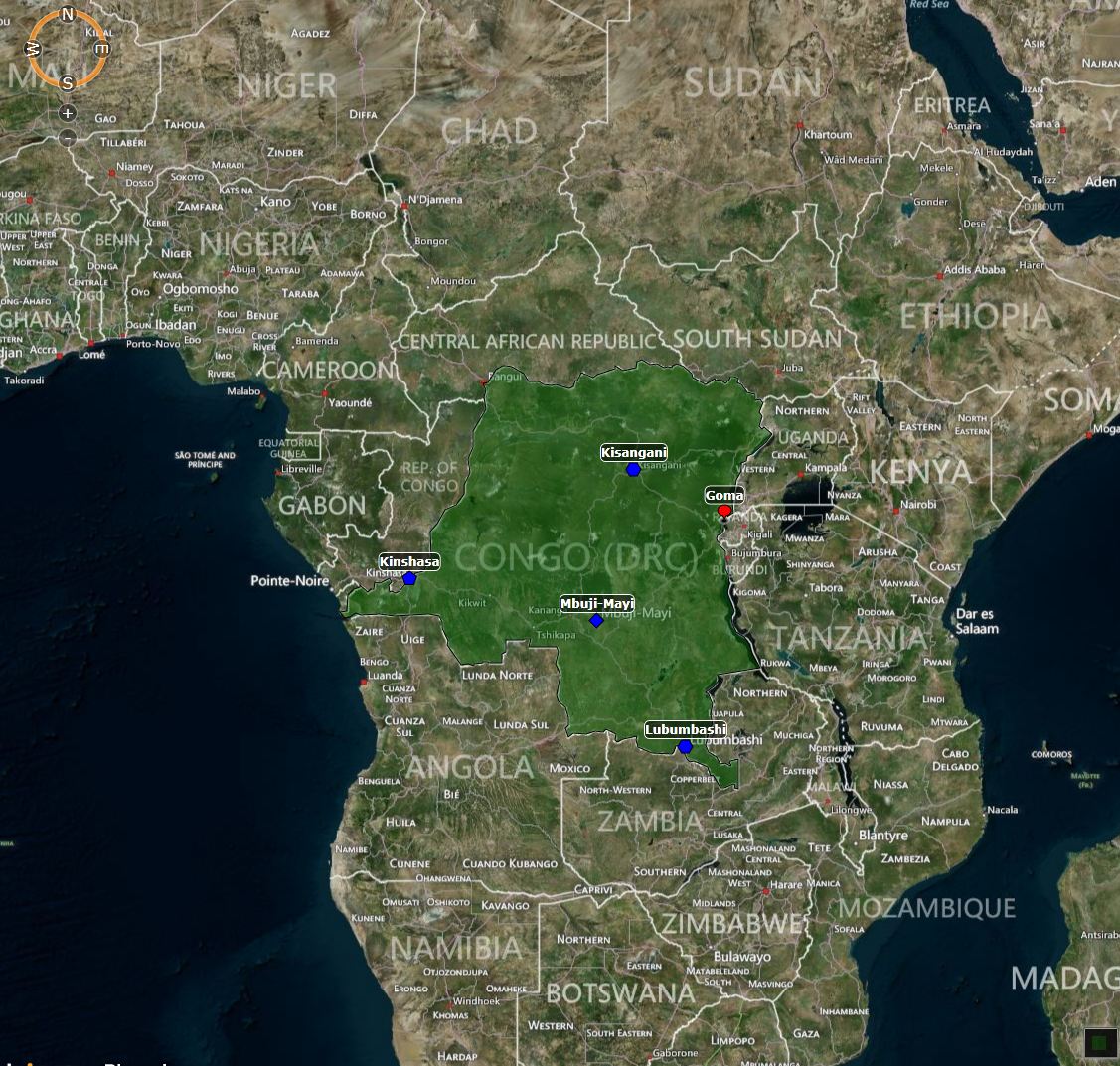 Before it's here, it's on the Bloomberg Terminal.
LEARN MORE