Big Oil Was Never That Big a Money-Maker, Goldman Sachs Says
Return on capital declined during the era of high oil prices.
By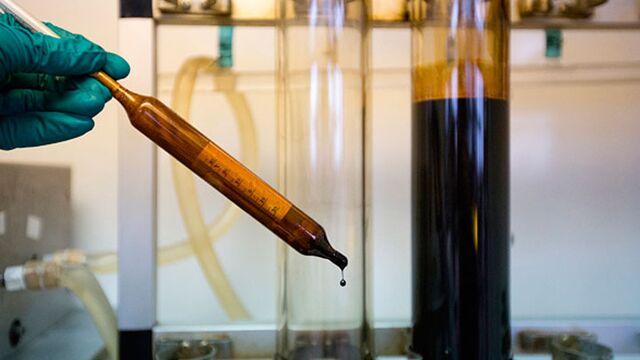 Oil companies longing for the glory days of ultra-high crude prices might wish to think again.

The rising oil prices that came to characterize energy markets in the mid-2000s, and which culminated in a record near-$150 a barrel in 2008, were not the windfall investors might have imagined, according to a new note from Goldman Sachs Group Inc. Instead, returns for major oil companies such as BP Plc, Royal Dutch Shell Plc, and Exxon Mobil Corp., actually declined between 2005 and 2014 as measured by cash return on capital invested.

The measure means that while the big three oil majors saw their total profits rise alongside higher oil prices, the amount of cash generated by their investments was declining, indicating higher costs of business. Returns per euro or dollar invested by capital-intensive Big Oil were hit with a triple whammy of higher taxes, more expensive service costs, and increased finding and development (F&D) expenses, Goldman analysts led by Henry Tarr argue. 

Still, return on capital has declined even further thanks to crude prices currently languishing at around $43 per barrel. It's now hovering at a 50-year low for the three super majors, according to Goldman's figures. Technological changes culminating in the explosion of shale drilling in the U.S. as well as the fight for market share launched by members of the Organization of the Petroleum Exporting Countries (OPEC), have combined to flatten the cost curve, meaning that there's less differentiation between 'break-even prices' for different oil producers.

"We believe the majors will find ways to compete with shale through driving costs lower on conventional projects, flattening the cost curve further," the analysts said in their note published late last week. "With a relatively flat cost curve, the outlook for returns remains muted, since most participants should just earn their cost of capital, with limited opportunity to do better than this by having projects lower on the cost curve."
Still, those returns look further threatened with oil prices at less than $50 a barrel, Goldman added.

"If the oil market rebalancing is delayed, then further U.S. shale efficiency improvements and low cost production in OPEC could keep oil prices lower than we anticipate," they concluded. "At a $50 per barrel flat oil price, sector multiples would be elevated vs. history and we believe all the European majors would cut dividends."

Watch Next: Emirates NBD's Bell: Oil Stuck in $40-$45 Range