Barrick Says Signs Show 'Strong' Process for Kalgoorlie Sale
By
'Initial indications are very positive': Barrick's Dushnisky

Company 'really happy' with Zaldivar joint venture for now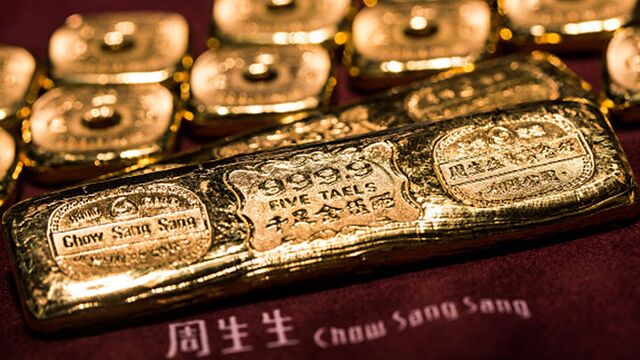 Barrick Gold Corp., the world's biggest producer of the metal, expects a competitive auction for its Kalgoorlie super pit mine in Australia.
"Initial indications are very positive," Barrick President Kelvin Dushnisky said Monday in an interview from Colorado Springs during the Denver Gold Forum. "We think it's going to be a strong process."
In July, Barrick announced plans to sell its 50 percent share in Australia's largest open-pit gold mine, and joint owner Newmont Mining Corp. has signaled it would be willing to buy the stake at the right price. The stake may fetch as much as $1 billion, according to people familiar with the matter, while analyst valuations range from $400 million to about $1.5 billion.

Dushnisky also said in July that the company would divest other non-core assets at the right time, including its 50 percent stake in its Chilean copper mine, Zaldivar, the Lumwana copper mine in Zambia and a 64 percent interest in publicly traded African gold producer Acacia Mining Plc.
Acacia Value
"We have been clear both to Acacia shareholders and Barrick shareholders that it's non-core and we will be a seller at some point," Dushnisky said Monday. "In terms of when that point in time is, we think there's still value to be generated in Acacia," he said, adding that no formal sale process has started.
Asked if the company would consider a secondary offering for Acacia, Dushnisky said "we're not taking anything off the table, but to do a small piece probably wouldn't make a lot of sense."
"What we wouldn't consider -- what you shouldn't expect to see from us -- is selling down a small position which would just create an overhang in the market for Acacia shareholders," he said. "That wouldn't be much benefit to Acacia or to Barrick."
Selling its Zaldivar stake isn't a priority now, he said.
"There'll be a point of time when it could make sense, but at this point we're really happy with" the current joint-venture structure, Dushnisky said.
As for the company's stalled Pascua-Lama project on the Chile-Argentina border, Dushnisky said a staged-development restart is still in the "concept stage."
The company in July said it was looking into ways to restart the giant project in the Andes, which has been shuttered since 2013 when a Chilean court accepted an injunction filed by indigenous groups over environmental concerns. Possible changes to the decade-old mine plan include a smaller open pit, an underground mine on either side of the border or starting with one line in the mill to generate cash for two others, Dushnisky said in July.
George Bee, who was brought in by Barrick this month to oversee the project, will report to the company's board in the third quarter on whether the project makes sense, Dushnisky said Monday.
Before it's here, it's on the Bloomberg Terminal.
LEARN MORE