London Mayor Tells May to 'Get on With It' for Gatwick Runway
By
New PM inherited runway dilemma from Cameron when he quit

Cameron had made plans to back Heathrow, official says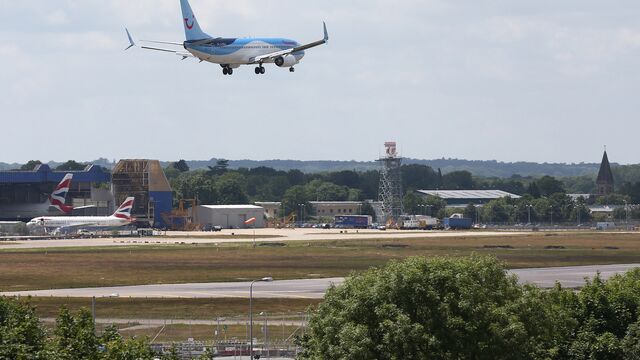 London Mayor Sadiq Khan urged U.K. Prime Minister Theresa May to decide quickly to build a new runway at the city's Gatwick Airport, saying it would show that the city is still open for business in the wake of the Brexit vote.
When May took office in July, she inherited from her predecessor David Cameron a much-delayed question over how to expand London's airport capacity. Cameron had been preparing to recommend a third runway at Heathrow, west of the city, according to a person familiar with his plans. That was opposed by voters living under the flight path. Gatwick, south of the city, had argued that it should get another runway instead.
"No more delay," Khan told Bloomberg Television's Tom Keene on Sunday during a visit to New York. "We should announce in the next few weeks a green light for a new runway at Gatwick. Heathrow's got all sorts of problems around air pollution, noise pollution. Gatwick's ready to go. Let's get on with it."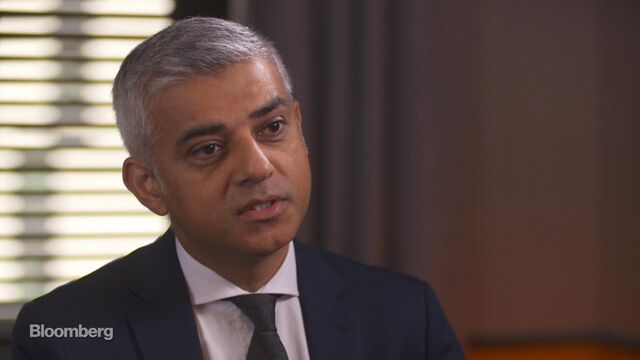 Khan insisted that the Brexit vote didn't mean the U.K. was closing itself off from the world. He said access to the European Union's single market was "crucial" to London's prosperity. He also warned the U.S. against turning inward as voters prepare to elect a successor to President Barack Obama in November.
Asked how he would respond to Republican presidential nominee Donald Trump's comments about Muslims, Khan replied: "I'd introduce Donald to my wife and my children: proud Brits, proud Londoners, proud Muslims. I'd take him to parts of London that are incredibly diverse."
A government-appointed commission led by Howard Davies concluded in 2015 that adding a runway at Heathrow offered the best solution to the looming capacity crisis, rather than a rival plan for Gatwick. Even so, concerns about air pollution at Heathrow, the London mayoral election in May, and the referendum on EU membership in June led to successive delays by Cameron, with the decision being pushed back to October at the earliest.
Cameron Position
Cameron's government had been on the verge of backing the extra Heathrow runway when he was forced to resign following the Brexit vote, according to an official at the Department for Transport who declined to be identified because the plans were private.
A detailed strategy had been developed to get the necessary legislation through Parliament. In order to make things easier for Conservative ministers and lawmakers whose districts were in the Heathrow flight path, the government would have called a free vote this month, allowing members of Parliament to vote with their consciences.
Under the plan, unofficial organizers in the Conservative and opposition Labour parties would have steered the vote toward Heathrow. Ministers were confident that while a small number who were directly concerned would have voted against, the overwhelming bulk of the House of Commons would have been supportive, since Heathrow is well located for most parts of the U.K.
If the choice had been Gatwick, the Parliamentary math would have stacked up differently, and they were far less confident of getting the vote through.
Poor air quality is a possible stumbling block to Heathrow expansion because monitoring sites close to the hub have exceeded EU limits on nitrogen dioxide in recent years. The pollutant has been blamed for thousands of deaths in London. Gatwick, situated in a less densely populated area, doesn't face the same constraints as Heathrow, under whose flight path May's Maidenhead electoral district is situated.
Before it's here, it's on the Bloomberg Terminal.
LEARN MORE