U.S. House Panel Seeks Tolstedt Interview in Wells Fargo Probe
Gregory Mott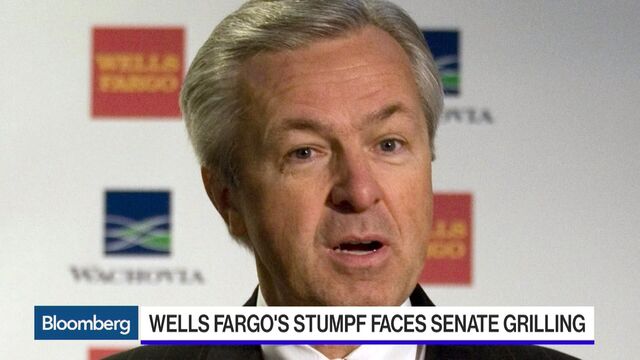 U.S. House lawmakers are asking Wells Fargo & Co. to make former community banking chief Carrie Tolstedt available for interviews as part of their investigation of the bank's alleged fraud in opening unauthorized customer accounts.
Representative Jeb Hensarling, chairman of the House Financial Services Committee, made the announcement about Tolstedt in a statement on the panel launching an investigation of Wells Fargo. The bank agreed to pay $185 million to settle regulators' claims over the unauthorized accounts. Tolstedt, who formerly headed the unit tied to the allegations, announced her retirement in July.
Before it's here, it's on the Bloomberg Terminal.
LEARN MORE