Trump Gains on Clinton But Pulling Ahead Will Be a Daunting Task
The dynamics of the presidential contest are far from set in place.
By and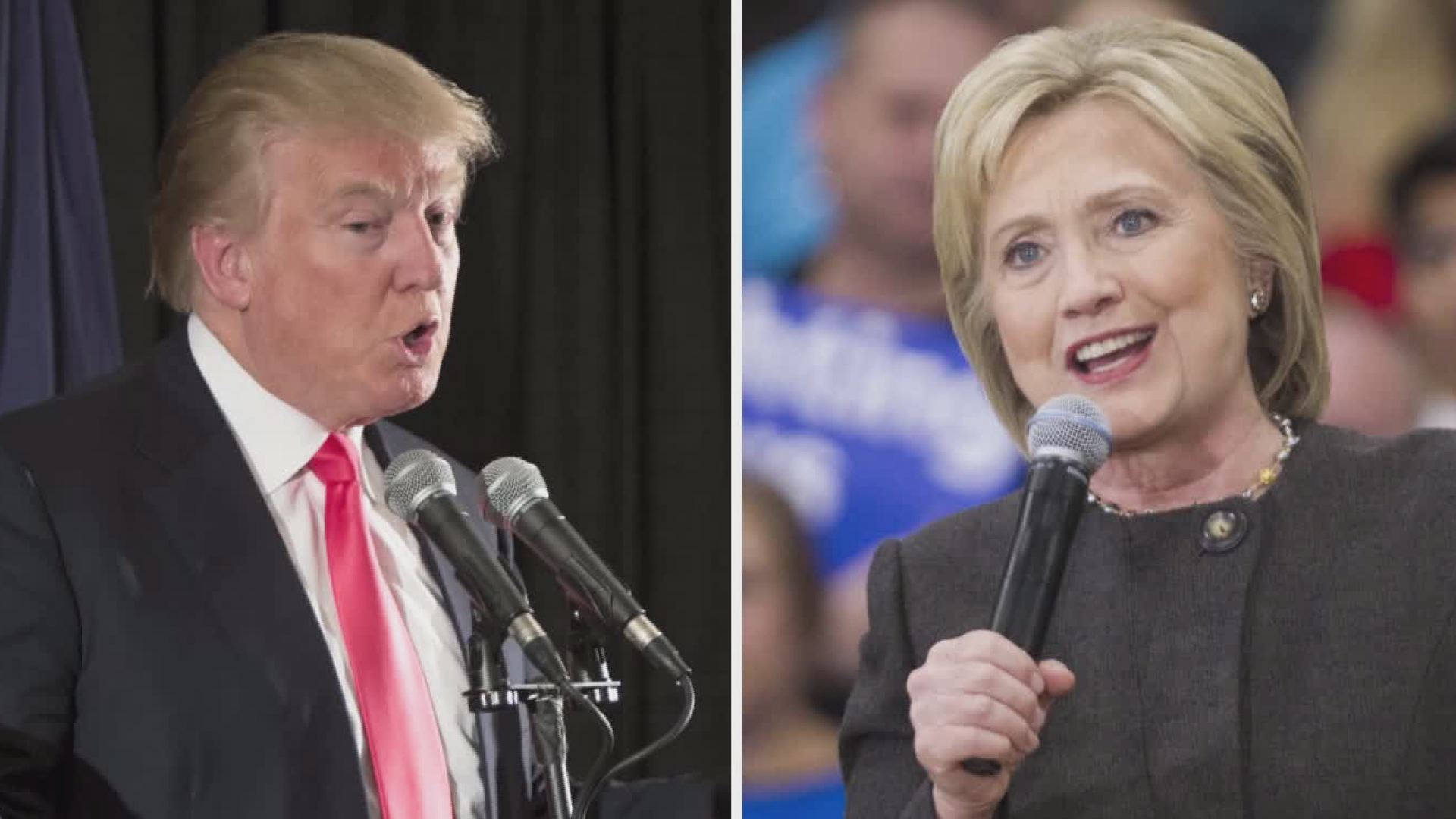 Kellyanne Conway took over a struggling Trump campaign in late August and made a brazen prediction on CNBC: They would look back at the previous two weeks "and say, 'Why in the world didn't Hillary Clinton's campaign totally put us away?'"
It took a few weeks longer than that for Trump to close the gap with the Democratic presidential nominee, who returned to the campaign trail on Thursday eager to move past visualizations of her stumbling and dizzy amid a health episode over the weekend.

As Clinton has reached a low point in polls of the 2016 presidential race, the question remains: is this the beginning of Trump's rise to the White House, or the closest he'll get?
Trump "is definitely in a better position now," said Doug Heye, a Republican strategist who still doesn't like Trump and doesn't intend to vote for him. "Such is the soft bigotry of low expectations for Donald Trump." 
David Plouffe, President Barack Obama's 2008 campaign manager, acknowledged the tightening race but remained optimistic about a Clinton victory.
"This is the high-water mark of Donald Trump's campaign," Plouffe said Thursday on the podcast Keepin' It 1600.
As if on cue, Trump's campaign found itself on the defensive Thursday evening over the question of whether the candidate believes that President Barack Obama was born in the U.S.
In a statement, Trump senior communications adviser Jason Miller said the Republican presidential nominee had performed "a great service" in getting Obama to release his birth certificate. 
Trump failed to say as much himself in an interview with the Washington Post published Thursday about whether he would drop his push to prove Obama wasn't born in the U.S. Critics pounced, and the campaign rushed to set the record straight with its statement. 
Trump on Friday said he would address the issue himself later in the day. 
Before that latest self-inflicted wound, Trump had been on a roll. On Sunday, the Trump campaign decided this was the week to hit the trail hard, sensing an opportunity to turn the race in their favor, finally.
With Clinton at home recovering from pneumonia and video footage on repeat on newscasts and social media of the dehydrated, overheated candidate struggling to stand up on her own, Trump went on daytime TV and introduced his testosterone levels into the political conversation; released a plan to help parents with childcare expenses; showed up at a black church in Michigan knowing he could face a tough crowd (and did); held rallies with energetic supporters in three battleground states; toured the Pro Football Hall of Fame where he jauntily tossed a football (a few feet) on camera, and stepped up his appearances on cable news shows. 
By Thursday, after Clinton had missed three days on the campaign trail, Trump had raked in a set of poll numbers that suggested a much stronger position against the Democratic nominee. As she returned to campaigning Thursday, Clinton found that her lead has narrowed to 2 points in the latest polls by New York Times/CBS News and Economist/YouGov. Some recent polls show Trump pulling ahead, if narrowly, in Ohio, Florida, North Carolina, Nevada and Iowa.
"The election feels like a jump ball right now with Trump having an edge of growing momentum while Clinton seems to be trying to regain her sea legs coming back into the mix," said Republican strategist Ron Bonjean, arguing that the health episode shifted attention to whether Clinton "could even handle" the presidency.
GOP pollster Frank Luntz said the race outlook has changed. "Now, after the last week, he is capable of winning," Luntz said.
Pollster J. Ann Selzer said she noticed something worrisome for Clinton in the results of the most recent Bloomberg state poll. "This is only from Ohio, but it's telling," Selzer said Thursday.
Clinton's favorables were in the 40s the first two nights—Friday and Saturday. The next two nights, on Sunday and Monday after the video of her nearly collapsing leaving a Sept. 11 anniversary service at Ground Zero, they were in the 30s. 
"So, this seems to be about Hillary losing support," Selzer said. "Trump may very well capitalize on it—and that may show up in other polls, of course."
The polls started to move toward Trump at the beginning of September, even before Clinton faced criticism for describing some of Trump's voters as racist and sexist, and for her botched handling of a health episode over the weekend, politics watchers said.
"Clinton falling down all the time did not exactly reassure people that she is up for the job, but, more importantly, it gave people permission to do what they've wanted to all along: vote for change," said Alex Castellanos, a GOP operative who spoke out against Trump during the primary but now guides a pro-Trump super-PAC.
Trump ends the week looking better than Clinton even though she hardly said anything and he had plenty of cringe-worthy moments, GOP strategists said.
On Monday night, Trump talked about how fun his rallies were minutes before one of his North Carolina supporters threw punches at protesters. On "The Dr. Oz Show" Wednesday, he made a comment about kissing his daughter Ivanka as often as he can, audience members told Bloomberg. (That part was edited out of the footage the show aired Thursday.) After a tour of a now-dormant Flint water plant that caused a crisis of contaminated drinking water, he thanked the facility's "very, very good executives." He caught more criticism for telling the audience at an Ohio rally Wednesday night that people are making less real wages than 18 years ago, but "me, I'm working harder also, so I don't feel sorry for any of you." On Thursday, he told fellow New York business leaders at the Economic Club he'd choose government administrators who show "heart," something he said is lacking in the business world. 
But for Trump, that's a "largely gaffe free week," said New Hampshire GOP strategist Jim Merrill, who describes himself as a serious skeptic of the Republican nominee.
"Clinton has little margin for error," Merrill said. "Her negatives are high while enthusiasm for her is low. Any other competent Democrat would be putting Trump away, but she can't."
Peter Hart, a leading Democrat pollster, said the recent tightening of the race reflects the fact that Trump's numbers are stabilizing after an atrocious August, when he "tried to be as offensive as he could be to every voting group," and Clinton's support dropped after a bump following her "superb convention" in July.
"The unfortunate fact is Hillary Clinton got pneumonia at the wrong moment, and it played into a narrative about transparency and openness," Hart said.
He said Libertarian Party candidate Gary Johnson is "eating into the millennial vote," exacerbating Clinton's current standing, and predicted that the most competitive states will be Ohio, Florida and North Carolina, with the Rust Belt as a wildcard.
"I believe the American voters don't want Donald Trump as their next president. What they are trying to figure out is: can they support Hillary Clinton?" Hart said. "Voters are still going through the process," he said, cautioning against the assumption that Clinton has the election locked up.
The landscape still favors Clinton. Even if Trump wins every state in which he currently leads or is statistically tied, which is anything but assured, Clinton would eke out a victory in the electoral college. Her steady leads in Pennsylvania, Virginia and Colorado have served as a firewall during the rough stretch.
But for the moment, anyway, things are looking up for Trump. 
"Of course, this could simply be a fleeting snapshot," Bonjean said, "and the spotlight could immediately switch back to Trump at any moment if he strays off message like he did most of August."  
Before it's here, it's on the Bloomberg Terminal.
LEARN MORE